Operating Theatre Control Panels
Medicontrol™ iTCP, Intelligent Theatre Control Panels.
Brandon Equipment Package – The Most Advanced iTCP Solution.
iTCP is an "intelligent" digital, programmable, connected device with integral computers and communications. They can be used as stand-alone items, integrated with 3rd party equipment or connected together as part of our Brandon Equipment Package (BEP).
Graphical Interface Designed for Clinical Users
The top level displays and menus are designed specifically for the clinical staff who will use them every day, using the design principles of consumer tablets
and smartphones. Drill down menus are provided for engineering and maintenance staff to access increasing levels of technical information for maintenance and fault-finding.
Building Automation & Control Technology
We use industry standard building automation and control technology that is specifically designed to work with BMS (Building Management Systems) and building communication protocols, rather than industrial control or PC based systems. Use of open and appropriate protocols make for easy and reliable integration for both new and refurbished operating theatres and buildings.
iTCP has over 60 different standard and optional features including:
CE marked device
Time of Day Clock
Time Elapsed Clock
Temperature Display
Temperature Control
Humidity Display
Humidity Control
Medical Gas Alarms
General Lighting
Operating Light Controls
Operating Light Battery Back-up Alarm
Ventilation Controls
Fire Alarm
Nurse Call IPS Alarms (Medical IT System)
UPS Alarms
Sealed to IP54.
Operating Theatre Control Panel  Features:
Intuitive
Easy Clean
Flexible
CE Marked
Proven Industrial Technology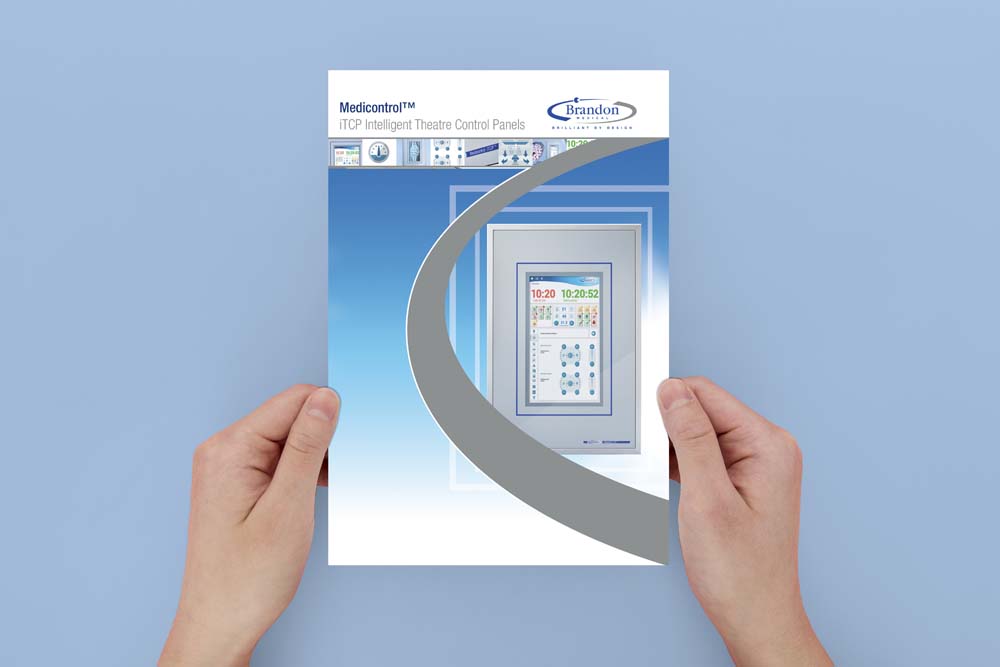 Surgeons Panels Brochure:
Download product brochure
Contact us to learn more about Operating Theatre Control Panels and request a complimentary design and project cost consultation.