The Provita Medical Rail is Versatile and Customisable for any Hospital Setting.
100kg per running meter load capacity.
The Provita medical rail is easily fixed to the wall by rotatable pre-drilled fixings. Rails longer than 3.000mm will be connected using connectors, which are pre-assembled at the factory.
The type of mounting may vary and would need to be evaluated on site. Synergy Medical will evaluate your needs and advise accordingly.
Provita Medical Wall Rail Features:
25 x 10 x 1.5 mm
100kg per Running Meter Load Capacity
Polished Surface
Weight (per running feature): approximately 1.5 kg
Intermediate and bespoke length rails are possible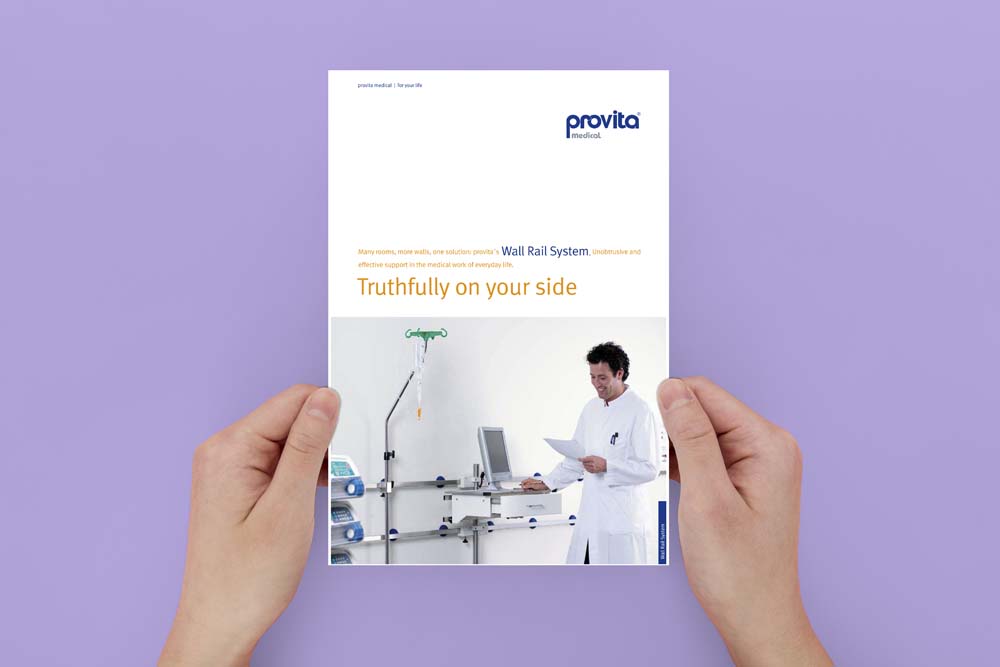 Provita Medical Wall Rail Brochure:
Download product brochure
Mater Adult Hospital Case Study
The Mater Hospital is one of Ireland's busiest and most demanding hospitals located in Dublin. The hospital has been providing medical care for over 150 years. The project here included Medical Trunking, Medical Lighting and Provita Wall Rails.
Read full project review
Contact us to learn more about Provita Wall Rail and request a complimentary design and project cost consultation.