Effective Time Management for Healthcare with Bluetooth Synchronised Clocks
Low energy, wireless synchronised clocks that can be custom branded.
Primex Bluetooth® Low Energy wireless synchronised clocks are an uncomplicated, easy to install, product that continually and automatically recreates its own network.
Available in a variety of colours, sizes and dial options, including custom dials with your facility name or logo.
Bluetooth Analog Clock Features:
Durable thermoplastic frames and lenses
Automatically adjust for Daylight Saving Time
Clocks communicate with OneVue Sync Bridge via Bluetooth® low energy wireless technology
Power Source – AC or Battery
Add an organization's name or logo to each clock face.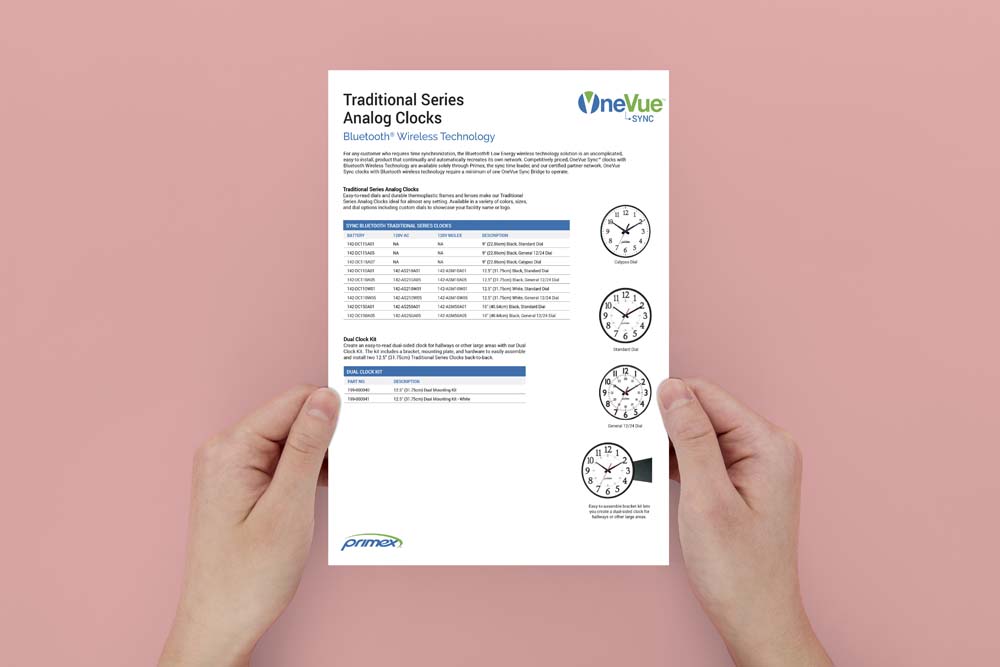 Bluetooth Synchronized Clock Brochure:
Download product brochure
Contact us to learn more about Bluetooth Analog Clock and request a complimentary design and project cost consultation.