Offering all the benefits of Medical Pendants but at a fraction of the cost.
The Free Standing Medicol is exceptional in clinical areas without bedhead walls. Offering all the benefits of medical pendants such as the ability to mount equipment off the floor.
The FS MEDICOL free-standing vertical Patient Care Services column has evolved from a market requirement for a stylish adaptable vertical trunking system for open plan areas where no bedhead wall exists or where wall space is of a premium.
FS MEDICOL offers a vertical solution that can be simply fed from the false ceiling and offers a solution which is functional yet unobtrusive in the patient environment.
Accommodating all patient care services for mains power, nurse call, entertainment, medical gases, examination lighting and controls, IV posts and monitor support, shelving attachments and the like in a neat compact solution, FS MEDICOL can be fully customised to suit each specific application. Provided on each side of the patient location or simply one per trolley space the solution allows unobstructed access to the head of the patient and in a more cost effective manner than overhead pendants and booms. Available finished in a range of more than 360 standard colours the choice rests with you to integrate into each environment.
Fully Pre-Assembled
This product is supplied fully pre-assembled, pre-wired or pre-gassed, tested and certified to the latest EN BS and HTM product standards.
Each CABLEFLOW Medical Supply unit is manufactured to the highest standards and to a quality expected of a British manufacturer from across a broad and universally applicable product range. The inclusion of third party nurse call systems into our bedhead services units ensures continuum of infrastructure yet opportunity to use the most up to date containment solutions and remains a key feature of our offering.
Cableflow FS Medicol – Free Standing Medical Trunking features:
Free standing solution
High Services Capacity
Excellent Solution of ICU/HDU
Facility to Incorporate IV Poles, Patient Monitors etc
No requirement to replace gas hoses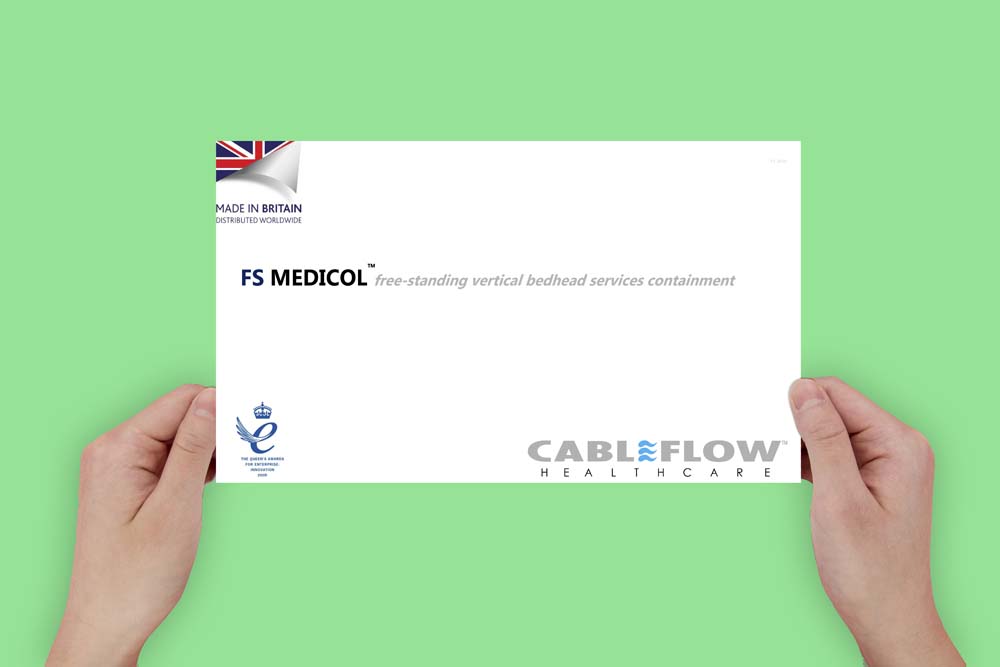 Cableflow FS Medicol Product Brochure:
Download product brochure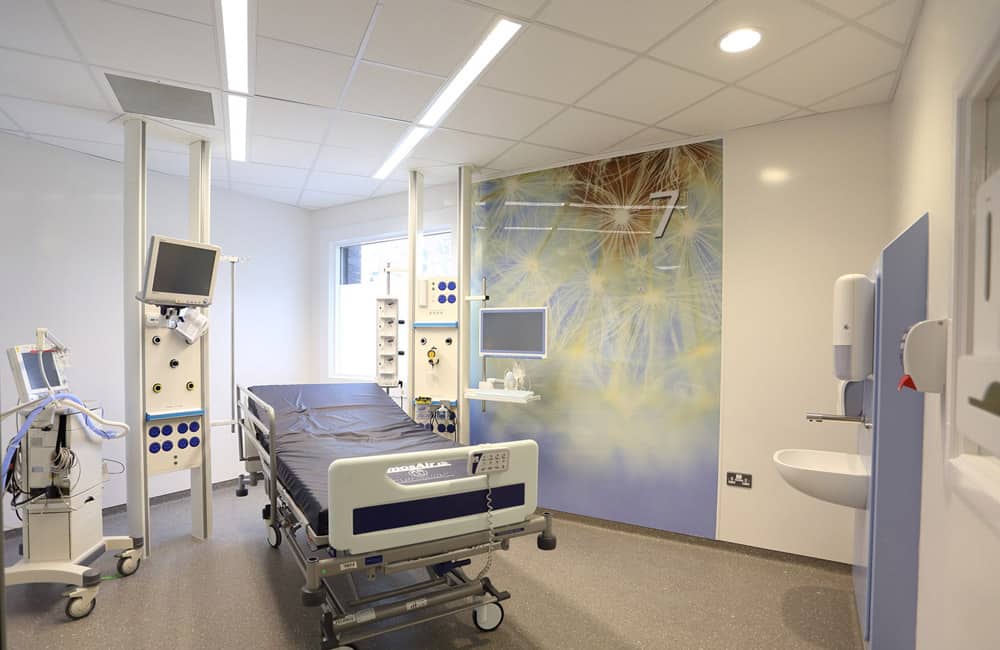 Belfast City Hospital ICU
This project is a great example showing how the FS medical trunking unit can be deployed. The FS unit can be supplied fully pre-assembled, pre-wired or pre-gassed, tested and certified to the latest EN BS and HTM product standards.
Read full project review
Contact us to learn more about Cableflow FS Medicol and request a complimentary design and project cost consultation.