D Care Amalia Care and Reading Light
Powerful LED light performance.
Powerful lighting with perfected design and lighting quality.
Demands for individuality, economies and design are continually evolving in the healthcare sector. Amalia care and reading luminaires meets these challenges.
Powerful light performance, perfected design and lighting quality are the centre of this powerful medical lighting product. Furthermore, the D Care Amalia is a leading product of contemporary and homely design.
The large field of view and the exceptionally powerful light intensity offer best conditions for medical examinations or nursing measures, but also for glare-free and fatigue-free reading.
Derungs Reading Lights Derungs D Care Amalia Light features:
LED technology
1,000 lx / 0.5 m
Illuminated field 450 mm
Colour rendering Ra >90
Reading light warm white (3000 K), nightlight amber
ON / OFF sensor key for operation
Atmospheric light function via 360º turnover axis
Handle with illuminated ON/OFF sensor key
Cleaning-friendly through closed design
Flexible, plastic-coated arm
Friction joint on base
Luminaire shades in various designs
Also with different designs for mounting on a nursing bed
Fits a variety of mounting elements
Complies with the requirements of standards EN 60598-1 and EN 60598-2-25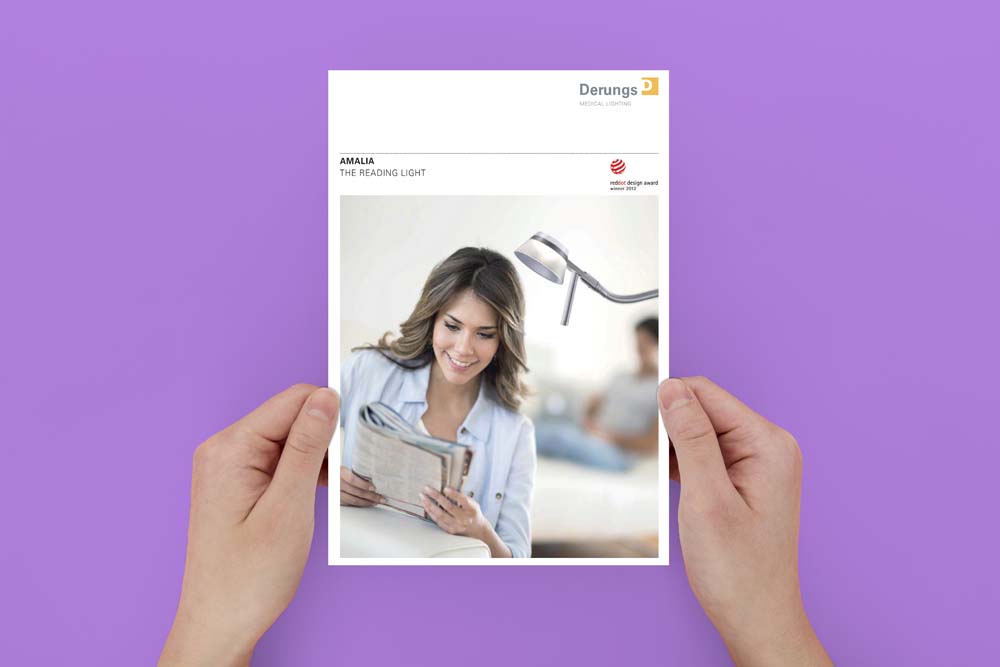 D Care Amalia Care Reading Light Brochure:
Download product brochure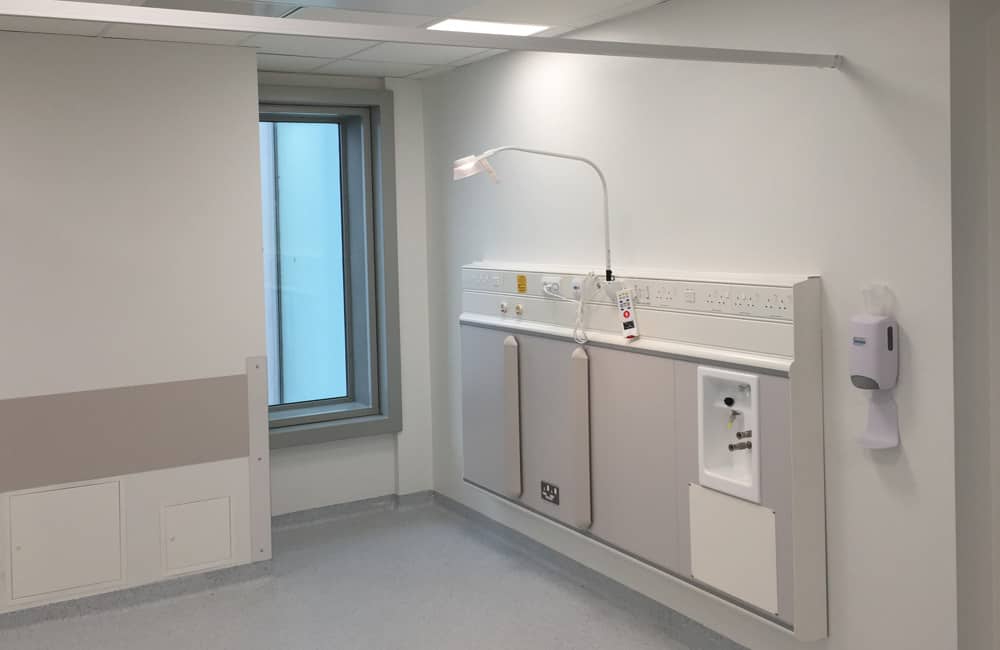 Beaumont Hospital Dublin Case Study
Synergy Medical serviced the Beaumont Hospital Dialysis Centres with a complete Medical Lighting, Medical Supply Units and Patient Entertainment solution.
Read full project review
Contact us to learn more about D Care Amalia Care and Reading Light and request a complimentary design and project cost consultation.