Creates efficient workflows and structured environments.
Designed for Surgery, Endoscopy, Anesthesia and Diagnosis.
Whether it is Surgery, Endoscopy, Anesthesia or Diagnosis, our ceiling pendants create a clearly structured work environment and enable efficient workflows for the medical staff.
Our ceiling pendants are not just high-performing, they also have been developed with high consideration of attractive design – perfectly matching the requirements of modern operating rooms.
Equipped with maintenance free electromagnetic brake system, the MediBoom® offers sophisticated advantages and compelling technology for medical professionals.
MediBoom® has an innovative integrated bearing system which can move loads up to 640 kg with ease.
Three features makes the MediBoom® the ceiling-mounted pendant system for the OR and the Intensive Care of the future:
Fitted with the BrakeGuide
Indirect light "SurroundLED"
MediSound-System
MediBoom Features:
The highest payload of any pendant system on the market up to 1000Kg.
Anti Collison warning protects medical staff, patients, devices and pendant systems.
Ondal MEdiboom can accommodate the largest number of services of any pendant on the market.
Electromagnetic braking system for maintenance free braking.
No requirement for medical air for braking system.
SurroundLED: Dimmable LED lights in the upper extension arm or in the Service Head M6 as an indirect light source in the OR and as an orientation aid for medical staff in the ICU.
BrakeGuide: Visual feedback, shows through coloured LED lighting where the brake was released.
Concealed fasteners provide a smooth surface for easy cleaning.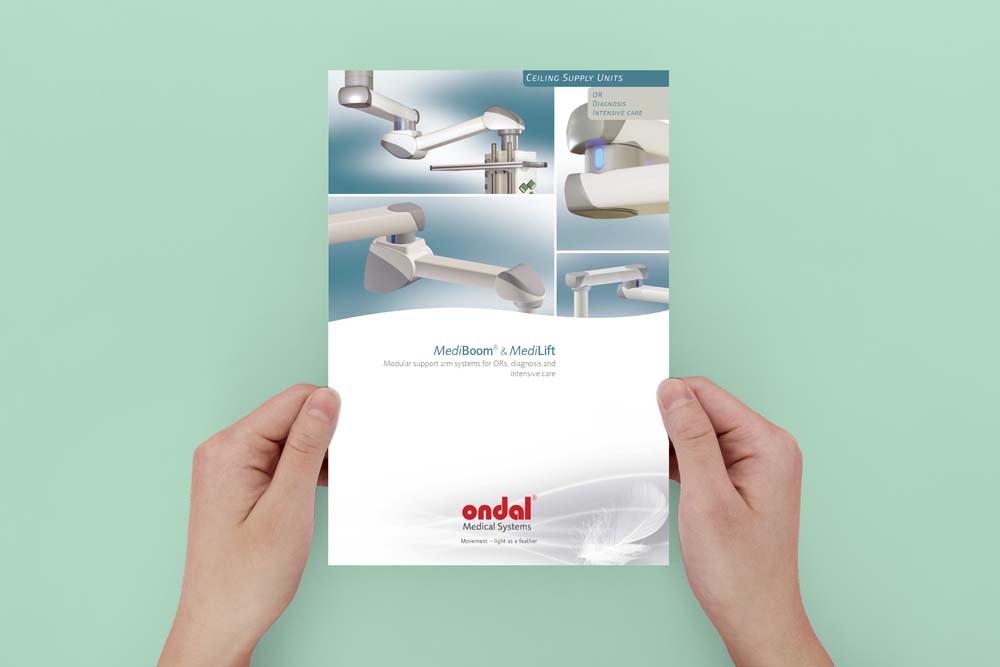 Ondal Pendants Product Brochure:
Download product brochure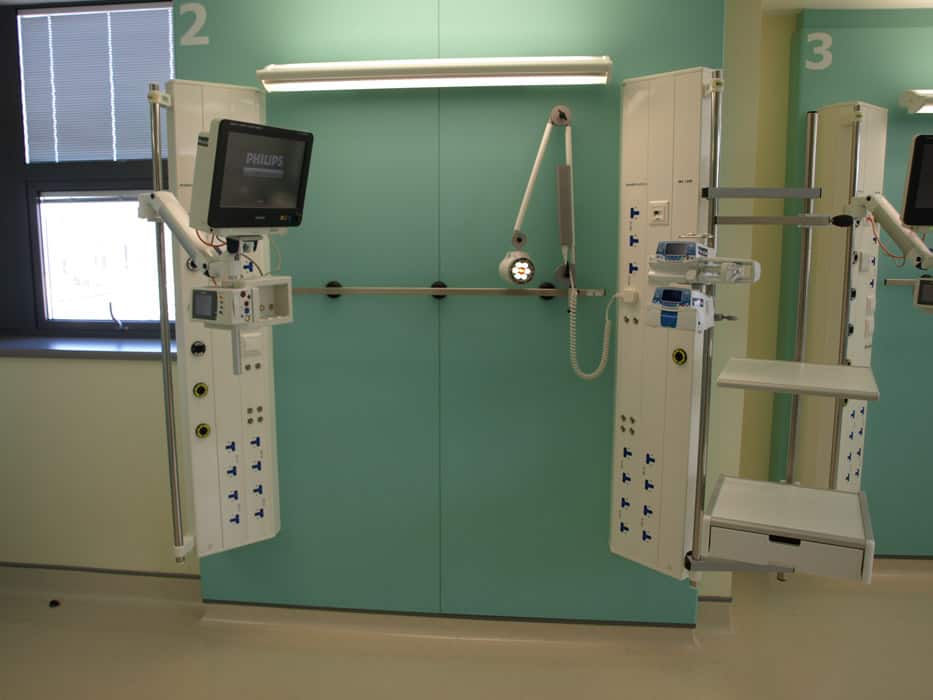 Waterford Regional Hospital Neo-Natal Unit Case Study
Synergy Medical was chosen to carry out the design, supply and installation of a complete Medical Supply Unit package for the Waterford Regional Hospital Neo-Natal Unit.
Read full project review
Contact us to learn more about Ondal Mediboom Pendant and request a complimentary design and project cost consultation.