Schyns Q 100 Semi Integrative
Q100 is the gold-standard in Architectural Design for Healthcare.
Setting new benchmarks with its innovative style and ground-breaking technology. The Q100 is designed as a modular system offering flexibility of configuration and use.
The Q100 Semi Integrative creates an intimate, residential-style ambiance whilst allowing free access to patient services.
The product merges with the architecture to produce a single unit – an integrative room concept which softens the clinical atmosphere – whilst providing full functionality and ergonomics for personnel and patient alike.
Designed as a modular system means that flexibility is at the forefront of construction and use. The individual medical requirements of any patient can be solved through the many modular components. The Semi- Integrative is especially suitable for environments where patient comfort and room ambience is critical. Areas such as Maternity, Palliative Care, Pediatric and geriatric wards being especially suitable.
Medical gas and electrical connections are directly accessible from the front for ease of access.
A choice of hundreds of finishes allow the unit to integrate seamlessly with room interior design.
The Q100 Semi Integrative can be provided with a separate S121 LED room and reading light.
 Schyns Q 100 Semi Integrative Product Features:
Provides a clean attractive solution for the mounting and integration of patient entertainment arms.
Can be provided in hundreds of different finishes to suit the room décor.
Bespoke bedside lockers and wardrobes can be provided with a matching finish.
Provides a comfortable yet effective integrated room and reading light solution.
Supplied as a complete finished unit pre-built, pre-wired and pre-piped for medical gas.
CE marked.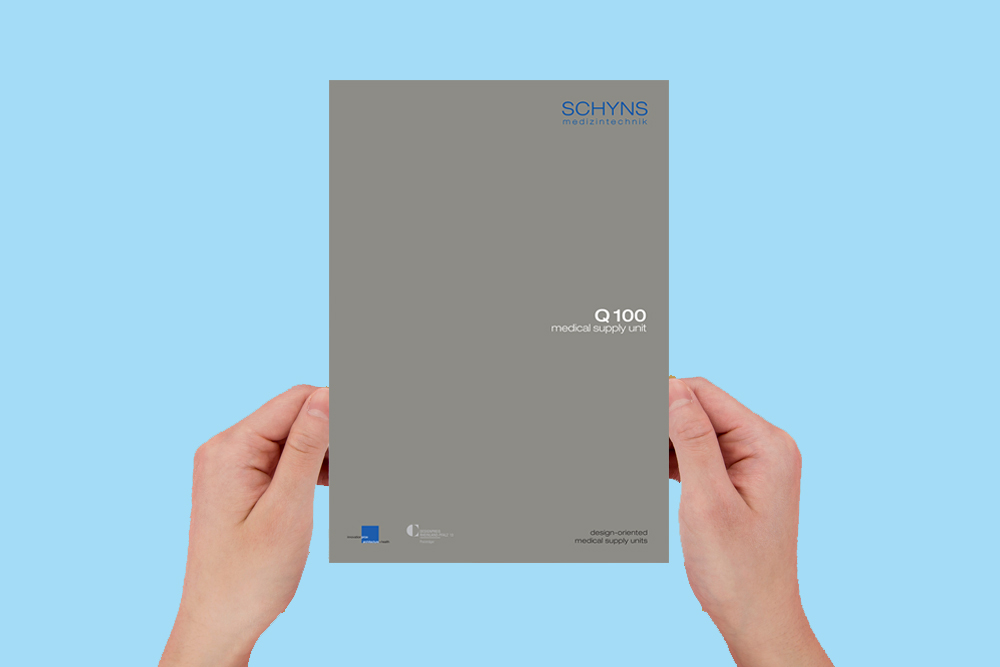 Schyns Q 100 Semi Integrative Product Brochure:
Download product brochure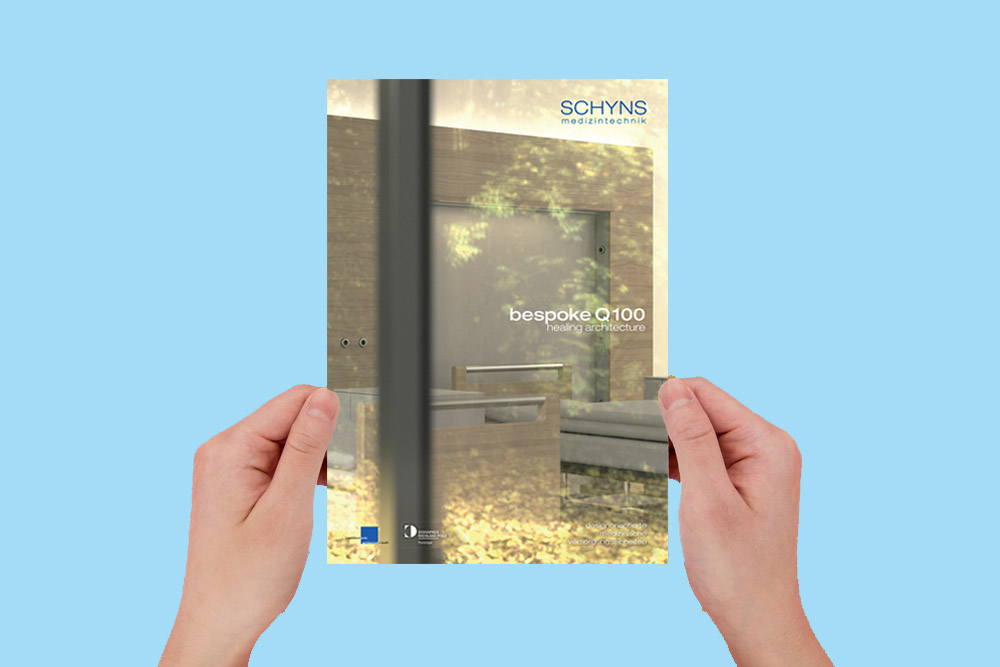 Schyns Q100 German Product Brochure:
Download product brochure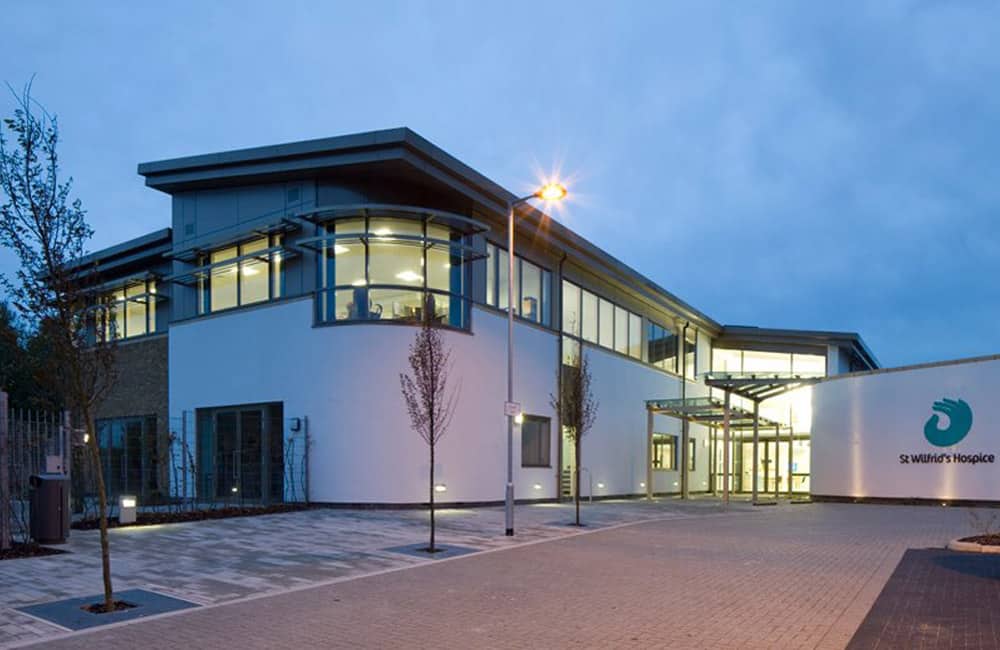 St. Wilfred's Hospice Case Study
Opened in 2013, Synergy Medical provided a consultancy, design and installation service for all their patient rooms.
Read full project review
Contact us to learn more about Schyns Q 100 Semi Integrative and request a complimentary design and project cost consultation.