Derungs Triango Minor Procedure Light
Consistent Functionality & Elegant Design.
State-of-the-art LED technology with 60,000 LX / 1.0M.
The modern design of the TRIANGO treatment luminaire follows the motto "Keep it smart and simple" and convinces with its consistent functionality: elegant design in combination with state-of-the-art LED technology – matches today's work environment. Illuminating strength, light colour and colour rendering are perfectly matched to the diverse daily routines in hospitals and practices.
Derungs Triango Minor Procedure Light Features:
LED technology
60'000 lx / 1.0 m
Illuminated field 160 mm
Precise colour rendering Ra >95
Light colour 4500 K
Infinitely adjustable dimmer
Maintenance-free
No thermal radiation
Low glare and shadow
Mobile and for universal use
Sterilisable handle
Suitable for left- and right-handed persons
High energy efficiency at 30 W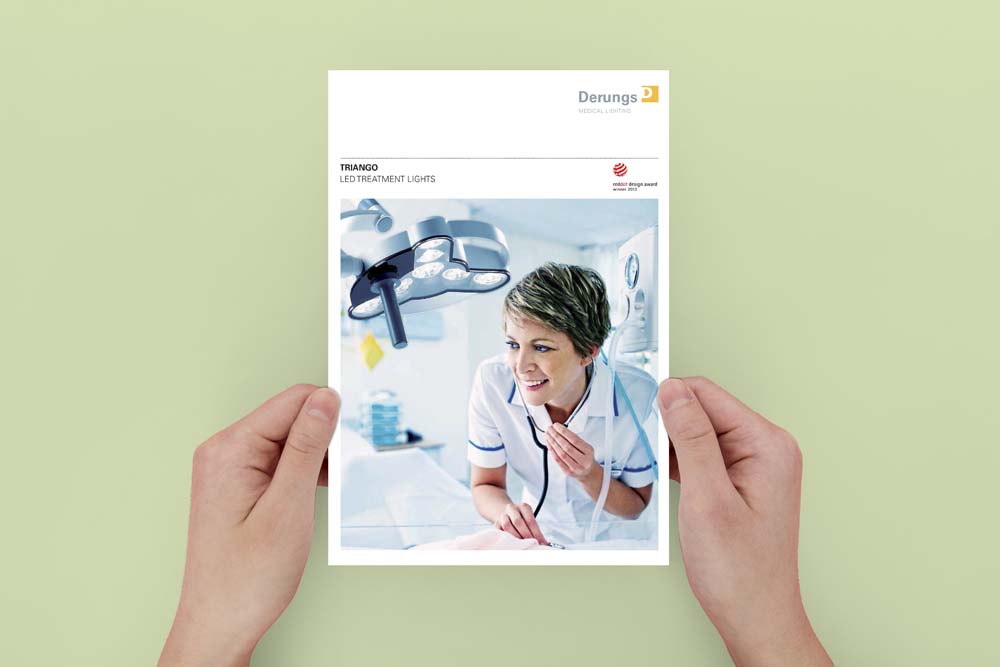 Derungs Triango Minor Procedure Light Brochure:
Download product brochure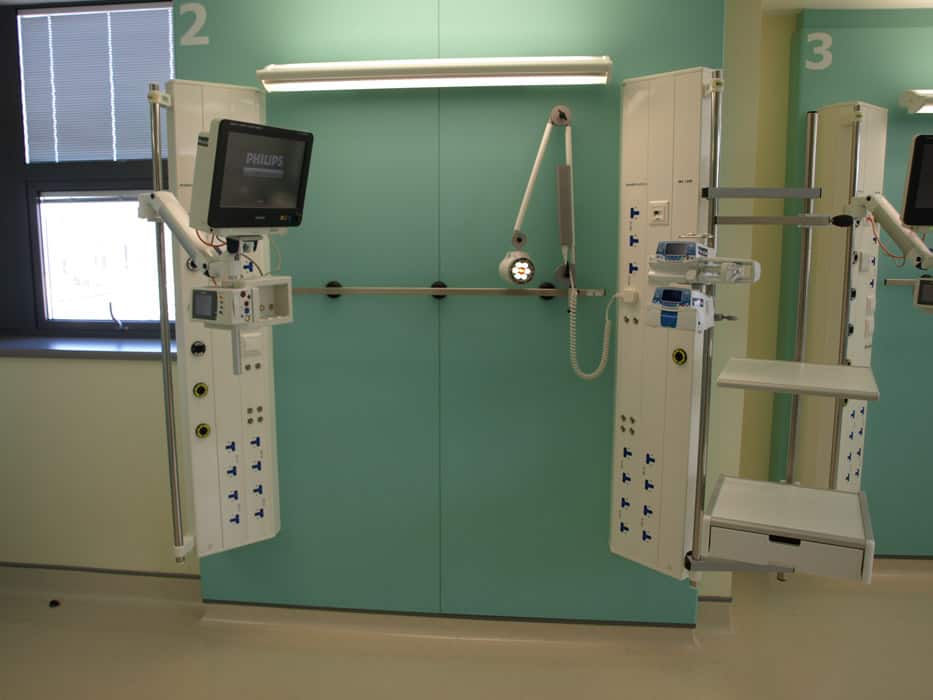 Waterford Regional Hospital Case Study
After a competitive tender process, Synergy Medical Systems Ireland was awarded the contract to provide the new Emergency Department, Neo-Natal unit and delivery suites with a complete medical supply unit and medical lighting package.
Read full project review
Contact us to learn more about Derungs Triango Minor Procedure Light and request a complimentary design and project cost consultation.