Earth Bonding Accessories
Flush or Surface Mounting Options.
To supply all Group 1 and Group 2 medical locations.
Earth Leads:
The equipotential bonding lead is needed to prevent significant touch voltages within the medical environment. In order to bond all equipment and devices safely within the medical environment equipotential leads that are highly flexible and highly conductive are needed.
Earth Reference Bars:
Synergy Medical supply a new range of Medipower Earth Reference Bars (ERB) to supply all Group 1 and Group 2 medical locations. The ERB's adhere to the International Standard HD 60364-7-710, protecting both patients and clinicians in healthcare environments.
Brandon Medical's ERBs:
Available in flush or surface mounting options. They are simple to install with easily removable links in order to fulfil recognised test procedures. The coloured labelling system allows for ease of identification of all the system earths connected to the ERB.
Earth Reference Bar Features:
Available as flush or surface mount.
Intuitive graphics.
Configurable on site.
Sleek aesthetic design.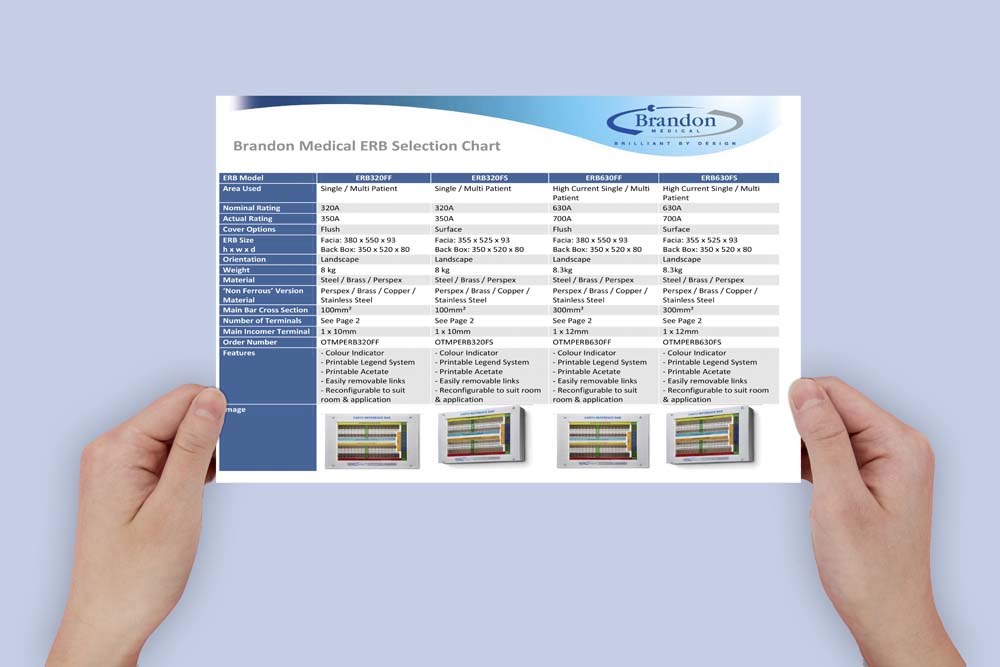 ERB Selection Chart:
Download product brochure
Contact us to learn more about Earth Bonding Accessories and request a complimentary design and project cost consultation.