Potential Equalisation Socket WM Series
Approved Medical Device complying with all Irish Wiring Regulations in a Healthcare setting.
Fully compliant, off the shelf solution.
The publication of BS 7671 (17th Edition of the Wiring Regulations) Amendment 3 defines that it is now a mandated requirement in accordance with Section 710 to provide supplementary equipotential bonding in a UK healthcare facility at every Group 1 and Group 2 medical location. The same requirement applies globally within HD 60 364-7-710.
In all such medical locations this earthing facility must be provided whether bedhead services are supplied within trunking systems (medical supply units) or by wall mounted outlets.
The POAG-PES-WM solution is a fully compliant off-the-shelf quick fix solution to meeting this requirement and is available in either 1, 2 or 4 gang versions and in each case fitted to a single BS 4662 size accessory plate. A 47mm deep back box is required to ensure ease of fitment and connection.
A polyester powder coated steel facia plate as required by HTM 06-01 in the patient environment is supplied complete with fixings screws to secure into the wall box, a supplementary earth lead and potential equalisation socket (1, 2 or 4 as required by the facia plate piercing) as a complete ready-to-go assembly.
Features: 
Variable Configuration options.
Suitable for any location within a healthcare facility.
High grade materials.
Applicable Standards: 
IEC 60601-1: Medical electrical equipment – General requirements for safety.
ISO 11197: Medical supply units – essential safety requirements.
IEC 60364-1: Low-voltage electrical installations – Part 1: Fundamental principles, assessment of general characteristics, definitions.
IEC 60364-7-710: Electrical Installations of buildings – requirements for special installations or locations – Medical locations.
BS 7671: 17th Edition Wiring Regulations (Cg3 Section 710 – Medical locations).
DIN 42801: Potential equalisation leads – Connecting pins.
DIN 42801-2: Potential equalisation leads – Connecting sockets.
HTM 08-03: (UK DoH) Bedhead Services.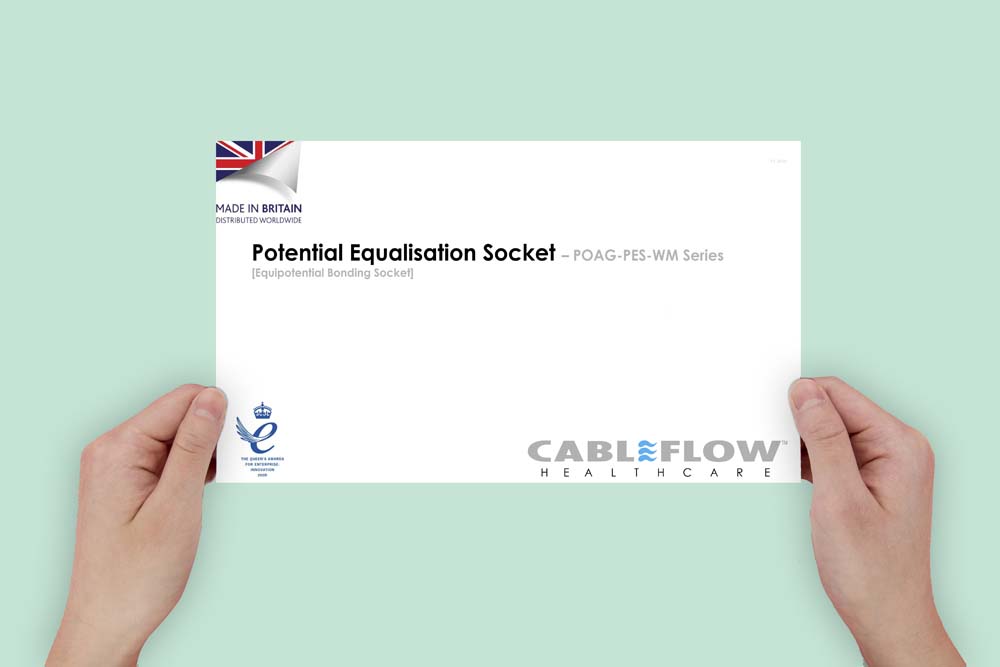 Potential Equalisation Socket WM Series Brochure:
Download product brochure
Contact us to learn more about Potential Equalisation Socket WM Series and request a complimentary design and project cost consultation.