The Ultimate Medical IT Electrical Supply Security.
Continuity of supply and protection from electrical leakage currents.
Isolated Power Supplies are also known as a medical IT system. An IPS system provides safe delivery of electrical power. We work in partnership with ESA Grimma to produce system solutions that ensure safe energy distribution.
Medical Locations
The International Standard HD60364-7-710 and the Institution of Electrical Engineers (Guidance note 7, Chapter 10) define medical location into groups 0, 1 & 2. Group 2 locations include operating theatres, intensive care units and special care baby units.
IPS Systems
The IPS system provides continuity of supply in the instance of the first insulation fault. IPS also offers additional protection from electrical leakage currents, for group 2 locations or HTM06-01 for clinical risk category 5 areas.
Sizes
IPS units can be provided in a number of KVA sizes and in single through to triple variants in one enclosure.
Automatic Electrical Supply
The standards state that Group 2 Medical Locations shall have an automatic electrical supply available within 0.5 seconds of power failure. In the UK, it is common place to support the IPS system with an upstream Uniterruptible Power Supply (UPS) in order to meet the 0.5 second requirement. In other parts of the world, this may be by switching to an alternative source of supply.
Brandon Medical Isolated Power Supply Features:
IPS units can be supplied in 3.15, 4, 5, 6.3, 8 & 10 kVA.
These can be single (SIPS), double (DIPS), or triple (TIPS).
CANbus Network Connectivity.
Significant reduction in field wiring.
Decreased response time.
Individual Line Fault Monitoring (IFS).
Automatic Transfer System.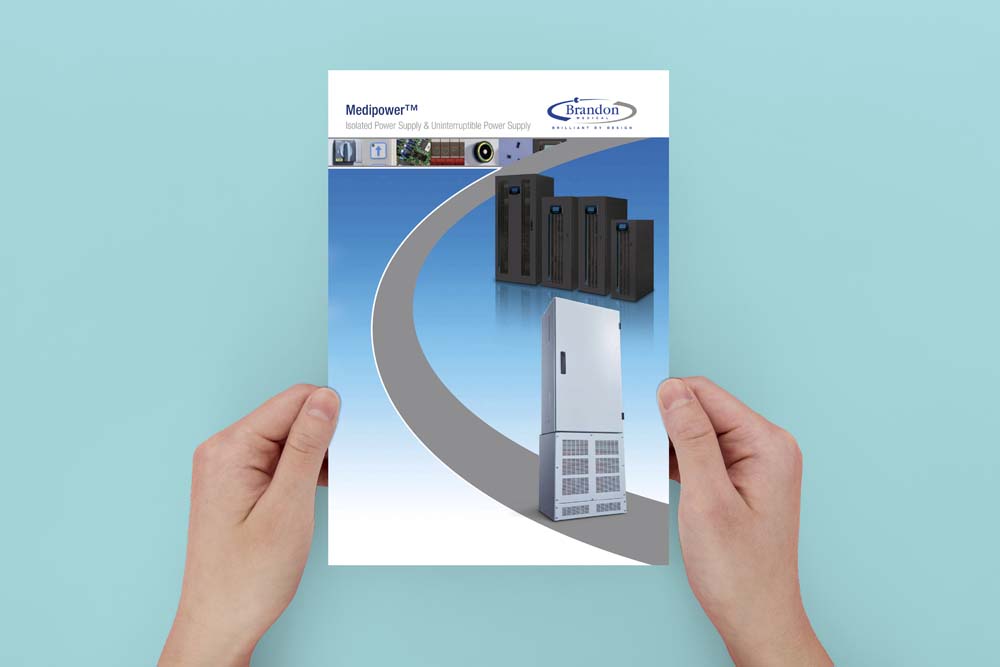 ERB Selection Chart:
Download product brochure
Contact us to learn more about Isolated Power Supplies and request a complimentary design and project cost consultation.