Powerful magnification widely used for dermatology examinations.
Flexible movement with a large magnifier diameter of 157mm with 1.9x (3.5dpt) magnification. 
Optica MDV has powerful magnification, light colour and light temperature for use in diagnosis. It is widely used for dermatology examinations, particularly used for the diagnosis of favus, types of intertrigo or erythrasma. The large magnifier diameter is 157mm with 1.9x (3.5dpt) magnification. The Optica MDV has 6,500°K LEDs which ensure less shadow formation and optimal colour rendering.
It is also used for Clinical diagnosis, Dentistry, Veterinary medicine and for Laboratory work.
Ra of >93 accurately displays the high quality of white light and the R9 value >90 describes how accurately the user can differentiate between red tissues. Other specifications to note are CRI Ra >93 , R9 >90 and R13 >95.
The Optica offers flexible movement with its reinforced friction joints and an aluminium spring balanced arm which allows a broad reach of up to 142cm without the lamp head drifting.
Optica MDV Light features:
Light Intensity (Lux at 0.15m) 6,000
Lens Diameter 157mm
No. of dioptres 3.5
Magnifi cation 1.9x
Colour Rendition Index Ra >93
Colour Rendition Index R13 >95
Colour Rendition (Red) R9 >90
Colour Temperature daylight white 6,500°K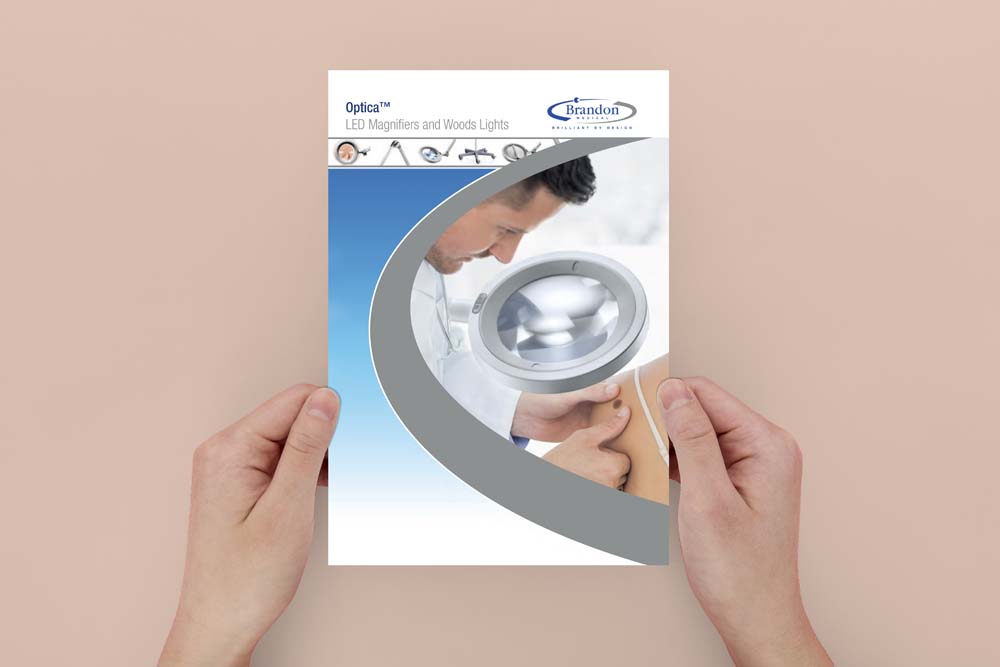 Optica MDV Brochure:
Download product brochure
Contact us to learn more about Optica MDV and request a complimentary design and project cost consultation.