The Pure from Schyns is the gold-standard in Architectural Design for Healthcare. 
Schyns set an unprecedented standard with its cutting-edge innovations and modular design. This eye-catching trunking system ensures that patient services are easily accessible while adding a touch of residential comfort to hospital settings.
Medical gas outlets are provided on the face of the unit for accessibility whereas electrical items are contained in the sleek anodized side channels.
The facia consists of a high pressure laminate available in a wide variety of colours and finishes and available with an optional aluminium border detail. Also as an additional item an accessory groove can be provided the length of the facia allowing patient monitors, IV poles and vacuum jars etc to be mounted off the floor.
Optional integration of the wall bearings for multimedia arms bring even more elegance and calm to the design of the room.
Slim form means that Schyns Pure matches the lights Schyns S120 and S121 LED. The combination produces an asymmetric form which gives the wall an extra frisson.
Schyns Pure Medical Trunking
Provides a clean attractive solution for the mounting and integration of patient entertainment arms.
Can be provided in hundreds of different finishes to suit the room décor.
Bespoke bedside lockers and wardrobes can be provided with a matching finish.
Provides a comfortable yet effective integrated room and reading light solution.
Supplied as a complete finished unit pre-built, pre-wired and pre-piped for medical gas.
CE marked.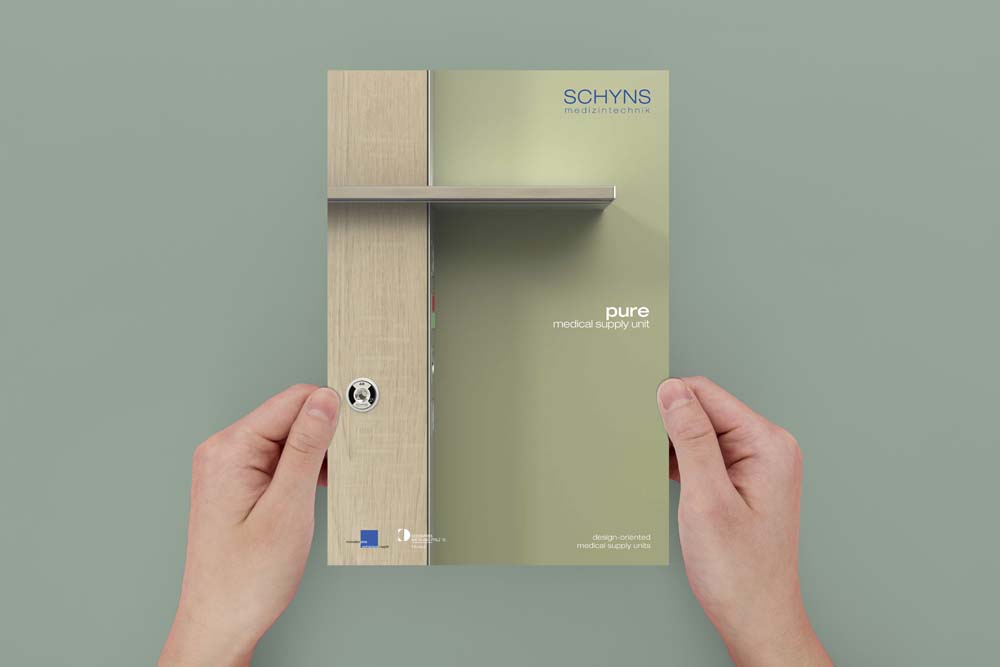 Schyns Pure Product Brochure:
Download product brochure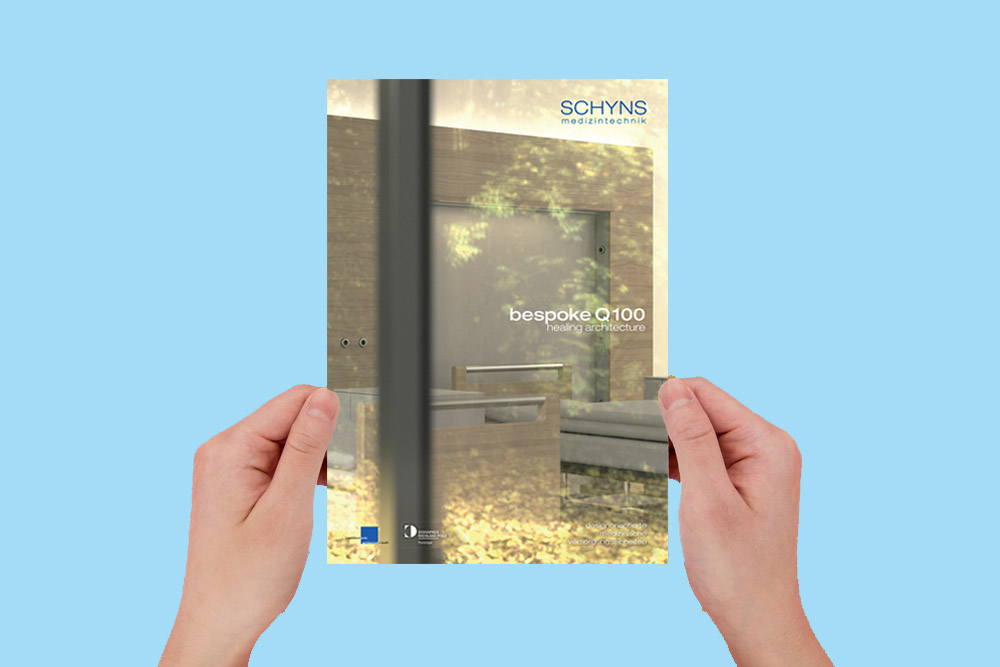 Schyns Q100 German Product Brochure:
Download product brochure
Contact us to learn more about Schyns Pure and request a complimentary design and project cost consultation.