Schyns Q 100 Integrative Horizontal
Q100 is the gold-standard in Architectural Design for Healthcare.
Medical Supply Units which soften the clinical atmosphere without compromise on medical services deployment at the patient bedside.
The character of a room has considerable influence on patient well-being and their recovery. The Schyns Q 100 Integrative Horizontal furniture unit helps to create a homely space of calm and recuperation.
Schyns product developers are renowned for their design through the eye of an architect with flair for ambience and functionality. The single furniture unit created is an integrative room concept which softens the clinical atmosphere whilst providing full functionality and ergonomics for medical personnel and patient alike.
The Q 100 is more than a medical supply unit. It is a modular construction system, solving all supply challenges and releasing space for creativity in the room design. It can be used in a number of environments, ranging from normal care duties to the care home. The Q100 provides a whole range of new design features with which to create a homely environment for the patient. Simplistic and minimalist design is perfect for subtle integration in the patient room design.
Efficient design and functionality of the Q 100 integrative horizontal furniture supply unit is evident with its flush mounting to the wall panel. As a medical furniture unit this is adaptable to the room design both in terms of material and surface. An added benefit is functioning as a wall protector. The connections are directly accessible from the front to aid medical staff. The positive-fitting integrateable equipment rail profile (25 x 10 mm) for attaching medical devices is perfect for ergonomics and medical use.
The Q 100 system represents the perfect solution for the deployment of multimedia terminals at the patient bed. The feed-in and wall-fastening of TV extension arms can be integrated smoothly.
In conclusion, the Q 100 integrative horizontal furniture unit is designed perfectly for patient comfort and medical staff access.
Schyns Q 100 Integrative Horizontal
Provides a clean attractive solution for the mounting and integration of patient entertainment arms.
Can be provided in hundreds of different finishes to suit the room décor.
Bespoke bedside lockers and wardrobes can be provided with a matching finish.
Provides a comfortable yet effective integrated room and reading light solution.
An integrated hidden rail system allows the simple connection and removal of IV poles and other accessories.
Supplied as a complete finished unit pre-built, pre-wired and pre-piped for medical gas.
CE marked.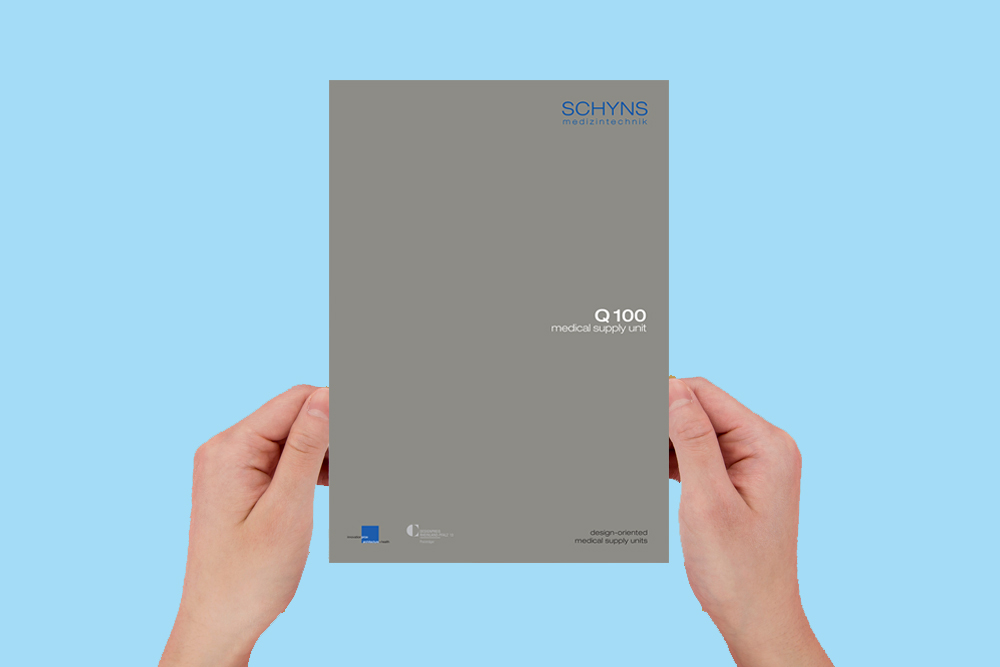 Schyns Q 100 Integrative Horizontal Product Brochure:
Download product brochure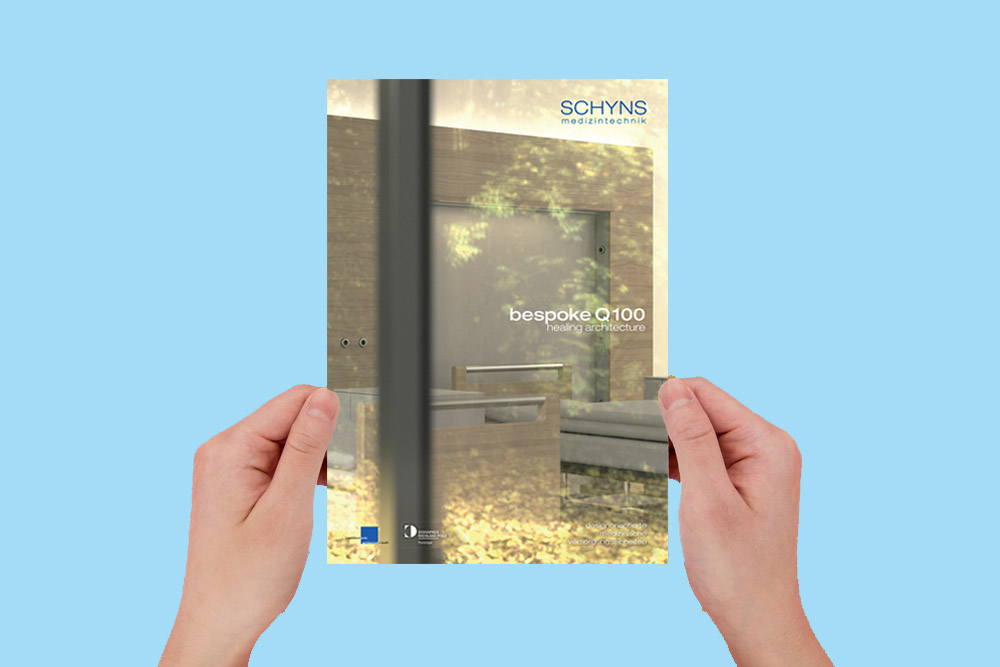 Schyns Q100 German Product Brochure:
Download product brochure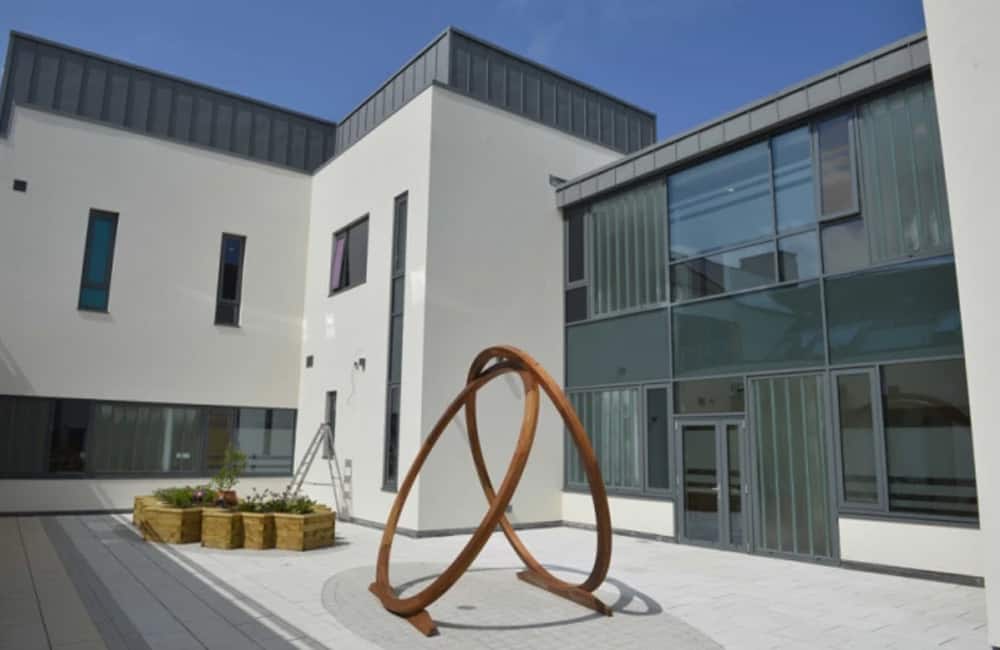 The Northern Ireland Hospice at Sommerton House Case Study
Synergy Medical were contracted to supply and install 18 number Schyns Q100 Integrative Medical Supply Units for the Northern Ireland Hospice.
Read full project review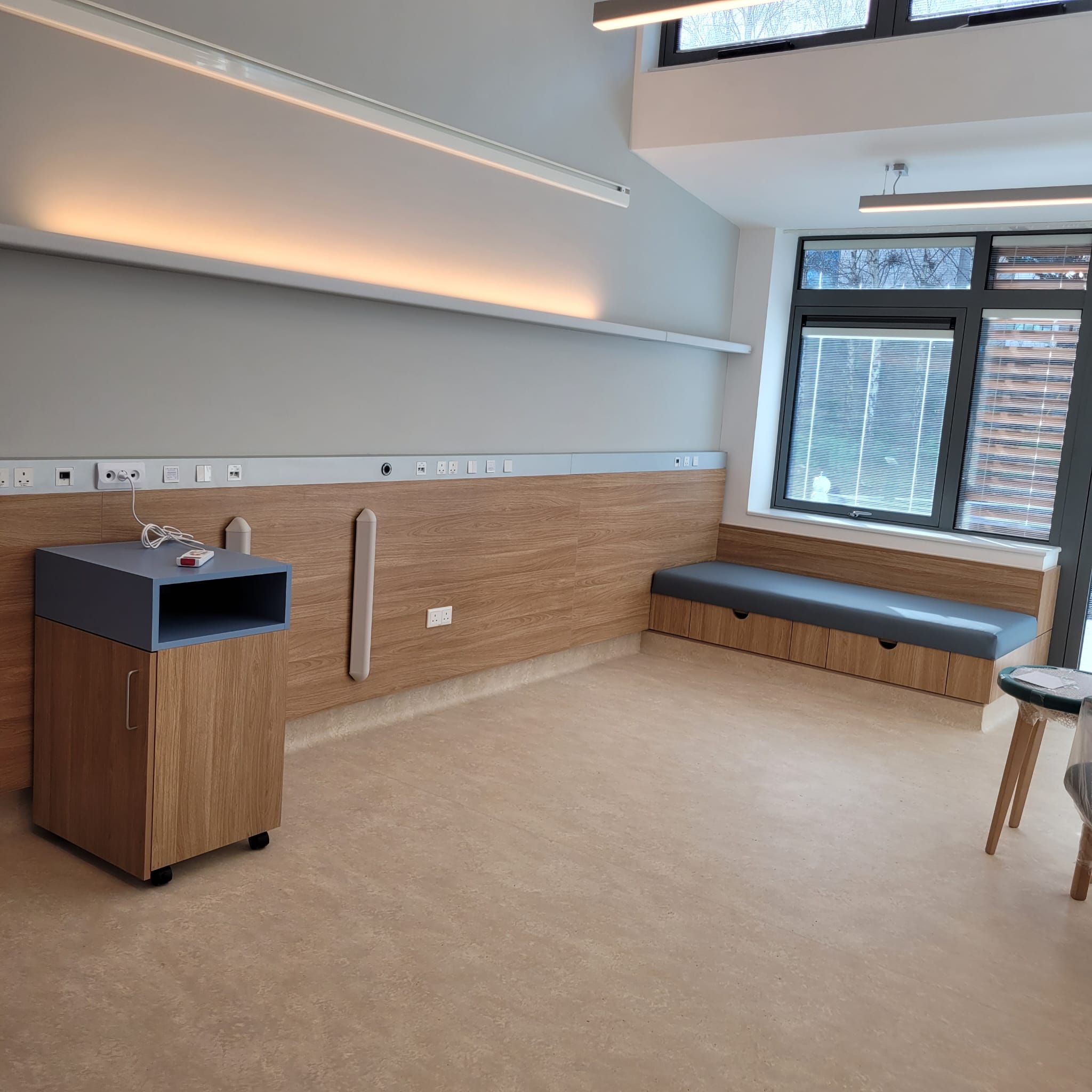 Blackrock Hospice
Blackrock Hospice is a transformative initiative that harmoniously blends state-of-the-art technology with holistic patient care.
Read full project review
Contact us to learn more about Schyns Q 100 Integrative Horizontal and request a complimentary design and project cost consultation.