Schyns Q100 Integrative Vertical
Q100 is the gold-standard in Architectural Design for Healthcare.
Setting new benchmarks with its innovative style and ground-breaking technology. The Q100 is designed as a modular system offering flexibility of configuration and use.
The Q100 Vertical elegantly conceals patient services to create an intimate, residential-style ambiance.
The individual medical requirements of any patient can be solved through the many modular components. The Q100 Integrative Vertical is especially suitable for environments where patient comfort and room ambience is critical. Areas such as Maternity, Palliative Care, Pediatric and geriatric wards being especially suitable.
It is widely agreed that the character of a room has considerable influence on patient well-being and their recovery. The Q 100 Integrative Vertical Medical Supply Unit provides a whole range of new design features to create this homely, calming environment for the patient.
A key feature of the Q100 Integrative Vertical is that all electrical services are hidden by running the supply channels down each side thus creating a clean panel facia on the front similar to a hotel headboard.
Medical gas are generally located on the front to allow easy access and avoid interference with the wall where they to mounted within the channel either side.
Integrated vertically to the wall, the Q 100 can be adapted to the room design both in terms of material and surface. Additionally, the medical unit functions as a bed buffer.
The Q 100 system represents a high quality solution for patient multimedia and entertainment terminals. The feed-in and wall-fastening of TV extension arms can be integrated neatly and securely avoiding unsightly multimedia arms mounting brackets mounted to the wall.
The Q100 Integrative Vertical can be provided with Halogen T5 or Led room and reading lights integrated into the upper edge of the unit. Also, integral to the lighting element is the patented accessory mounting groove which allows accessories such a IV poles to be securely mounted off the floor for aesthetic and infection control purposes.
Schyns Q 100 Integrative Vertical Product Features:
Provides a clean attractive solution for the mounting and integration of patient entertainment arms.
Can be provided in hundreds of different finishes to suit the room décor.
Bespoke bedside lockers and wardrobes can be provided with a matching finish.
Provides a comfortable yet effective integrated room and reading light solution.
An integrated hidden rail system allows the simple connection and removal of IV poles and other accessories.
Supplied as a complete finished unit pre-built, pre-wired and pre-piped for medical gas.
CE marked.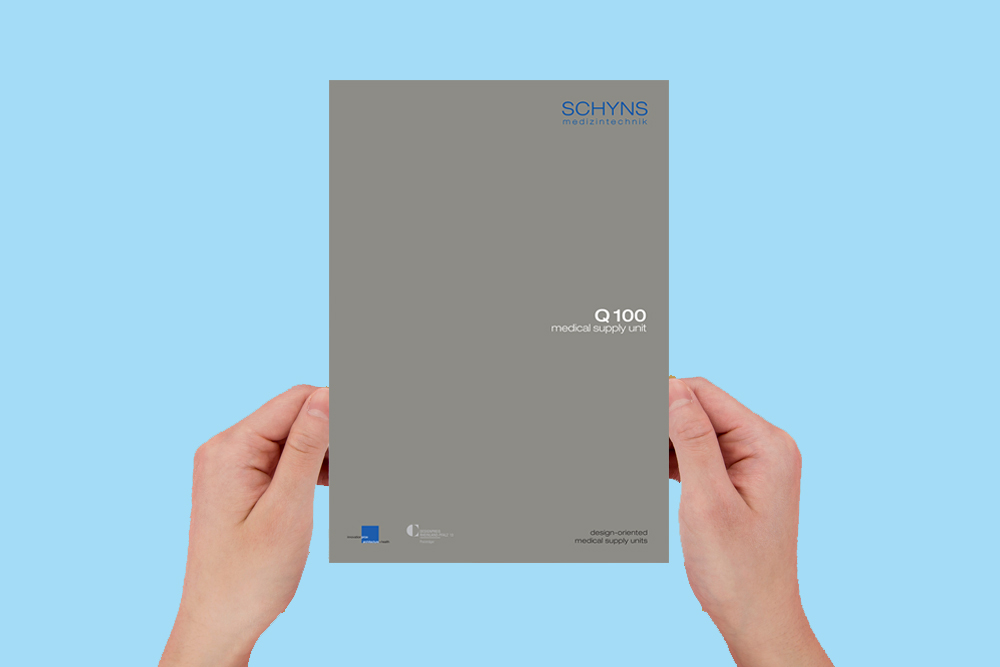 Schyns Q 100 Integrative Vertical Product Brochure:
Download product brochure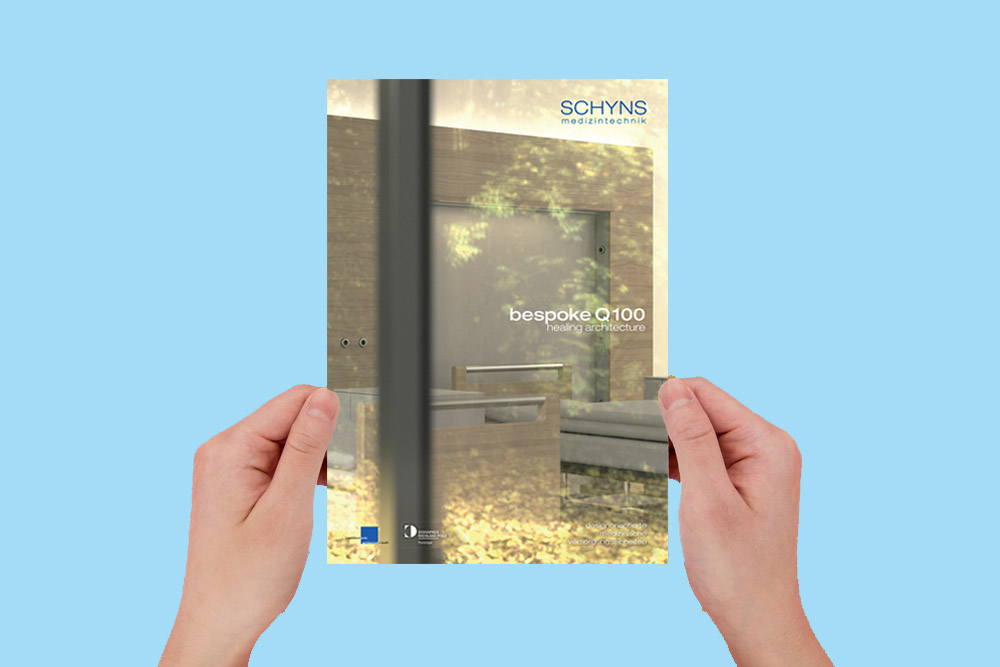 Schyns Q100 German Product Brochure:
Download product brochure
Contact us to learn more about Schyns Q100 Integrative Vertical and request a complimentary design and project cost consultation.