Q100 is the gold-standard in Architectural Design for Healthcare.
The character of a room has considerable influence on patient well-being and their recovery.  "Plano" helps to create a relaxing space through the design orientated functionality which creates an intimate, residential-style ambiance.
Plano is inspired through architectural design to produce a flush mounted supply unit with sleek lines and excellent medical functionality and ergonomics for hospital personnel and patients alike.
The Schyns Q100 Plano is mounted into the wall as a complete flush mounted unit. Its flush fitting means that there are no protruding elements. In addition to visual restraint, this also has hygienic advantages. The connections are directly accessible from the front. The integrated equipment rail profile (25 x 10 mm) for attaching medical devices is the perfect supplement for modular functionality.
The S120 light or the LED light S121 can be positioned independently of the the supply channels. This means that the supply elements are positioned where the patient needs them.
Schyns Q100 Plano Product Features:
Provides a clean attractive solution for the mounting and integration of patient entertainment arms.
Can be provided in hundreds of different finishes to suit the room décor.
Bespoke bedside lockers and wardrobes can be provided with a matching finish.
Provides a comfortable yet effective integrated room and reading light solution.
Offers the client the opportunity to build bespoke bed head solutions with on-site fabricated carpentry while still complying with Medical Device Directives.
Offers an economical solution which still allows the area around the bedhead to be less clinical in appearance.
The slim construction means little room space is taken up to flush mount the unit.
An integrated hidden rail system allows the simple connection and removal of IV poles and other accessories.
Supplied as a complete finished unit pre-built, pre-wired and pre-piped for medical gas.
CE marked.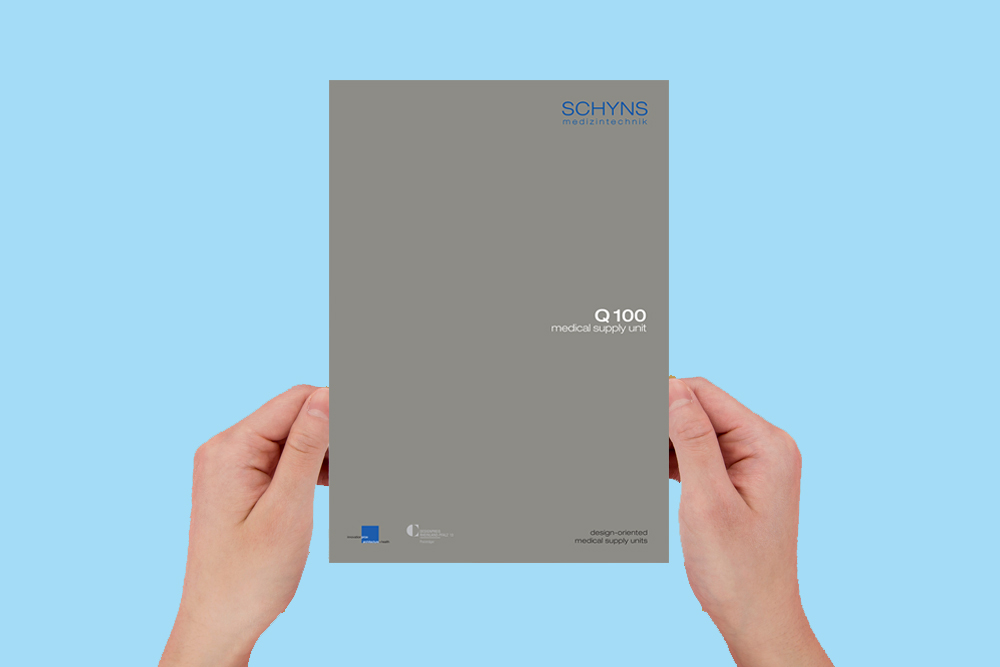 Schyns Q 100 Plano Product Brochure:
Download product brochure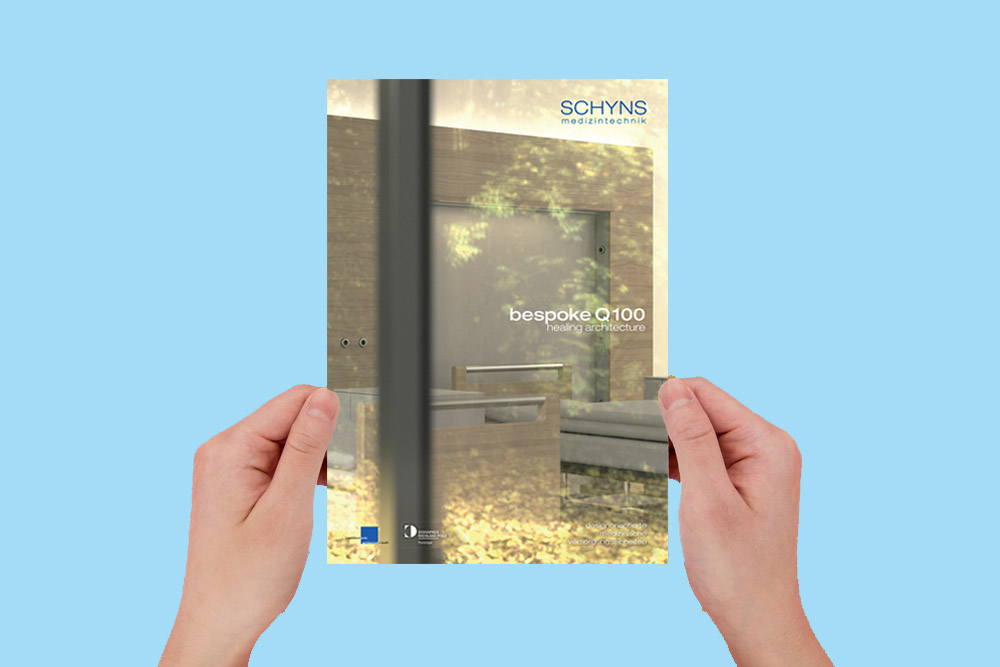 Schyns Q100 German Product Brochure:
Download product brochure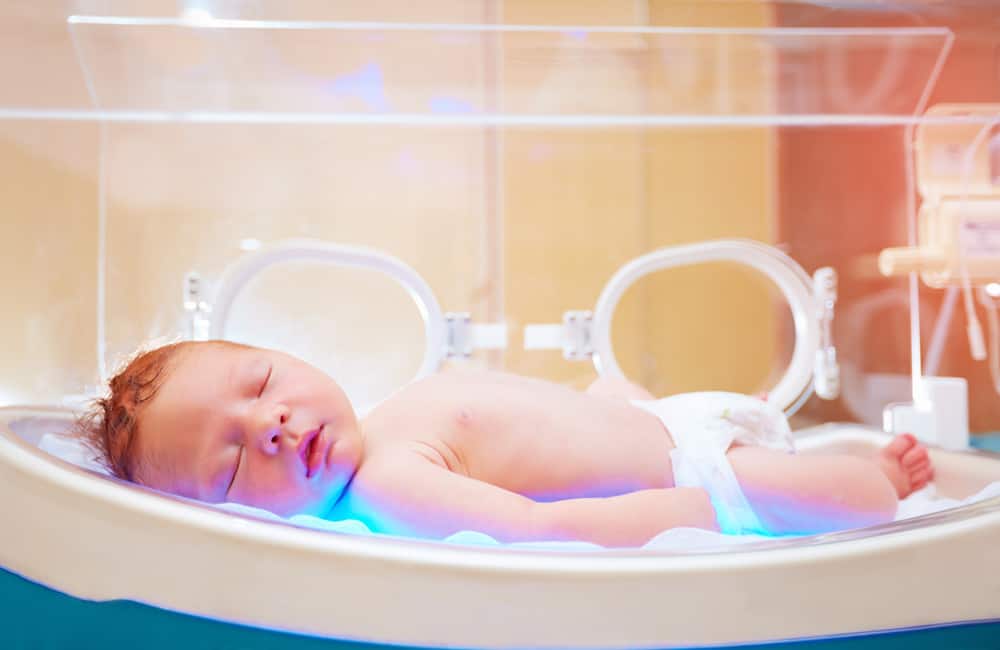 Coombe Women's Hospital Case Study
Synergy Medical supplied Ondal Medical Pendants, Brandon Medical's Astramax Operating Lamps, Vanera Bedhead Lighting units and also Brandon ALED Minor Procedure Lamps to Coombe Women's Hospital.
Read full project review
Contact us to learn more about Schyns Q 100 Plano and request a complimentary design and project cost consultation.