Schyns S700 Medical Supply Unit
Schyns represent the pinnacle of architectural design for healthcare. 
It is available in three distinct styling options – two modern and one classic. The S700 can be adapted for modern, new or existing hospitals in Ireland.
An ultra fine and elegant look is created by the surrounding thin edge of the unit. The front of model S700b is horizontally stretched by a slim aluminium stripe and the S700 classic fits into classic interiors with its stylish, decorative profile.
The housing of the medical supply unit is made of extruded, naturally anodized aluminium. HPL-décors can be flush-fitted into the front which creates a more stylish and homely patient room design. On top of all these design features, there is also the option of choosing a glass look front to the unit in a variety of colours. Schyns are well known for creating this type of design orientated medical trunking which makes the hospital environment more pleasurable for patients and staff.
Fitted end covers made of anodized aluminium complete the high quality finish. The top and bottom sides are inclined by 6°. The upper side consists of highly translucent PMMA (acrylic) which aids the medical supply unit's infection control features.
Sockets, switches and other connections such as nurse-call and communications elements can be positioned at the bottom and the front of the Schyns S700.
The system-bound switch programme can be configured to suit almost all rquirements. Medical gas outlets are easily accessible positioned at the front. The unit is designed to be efficient for medical staff whereby there aren't any lugs impeding the use of required plugs, flowmeters etc.
Inside the unit, all gas pipes are separated from the electrical compartment and are easily accessible for maintenance. Easy cleaning and disinfection are secured due to the continuous flush-mount installation of all parts.
Schyns S700 Medical Trunking Unit features:
Human Centric Lighting which is proven to aid patient recovery.
Design Orientated Medical Trunking which can be tailored in suit any patient room.
Sockets, switches and other connections such as nurse call can be positioned at the bottom or front.
Integrated Schyns accessories grove for equipment rails, infusion bottle holders etc.
Hygenic materials which are durable to medical cleaning and disinfection solutions.
Patient reading light solution as standard.
Supplied as a complete finished unit pre-built, pre-wired and pre-piped for medical gas.
CE marked.
Human Centric Lighting:
Dynamic Lighting & Patient Recovery
The positive effect of dynamic lighting on patient recovery is well documented. The S700 lighting system Schyns "luxconsent" offers an unparelled flexibility with light colour, temperature from cosy warm to activating cool white. This new to market feature makes it possible to simulate daylight in hospital wards, even wards with the absence of windows. This feature on its own will have remarkable benefits to both patients and medical staff.
LED lighting guarantees perfect illumination due to their high colour rendering index.
Thoughtful Design
RGB-atmosphere light offers even greater scope for patient room design and ambience. Coloured LEDs bathe the patient room in different cue states. There are no limits to colour selection. Strong colours during daytime hours create deliberate accents while cosy white shades create atmospheric ambience in the evening.
Easily Controlled
Both systems are controlled by the DALI-interface which allows patients and medical staff to easily adjust light settings as desired. The controls are also integatred into the hospital control system easily.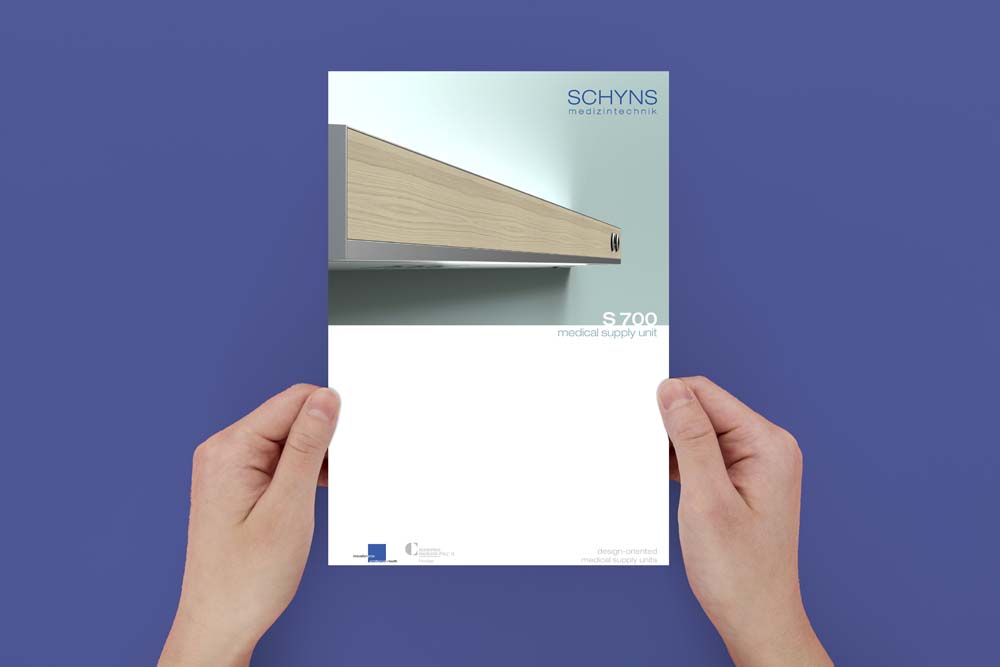 Schyns S700 Medical Trunking Unit:
Download product brochure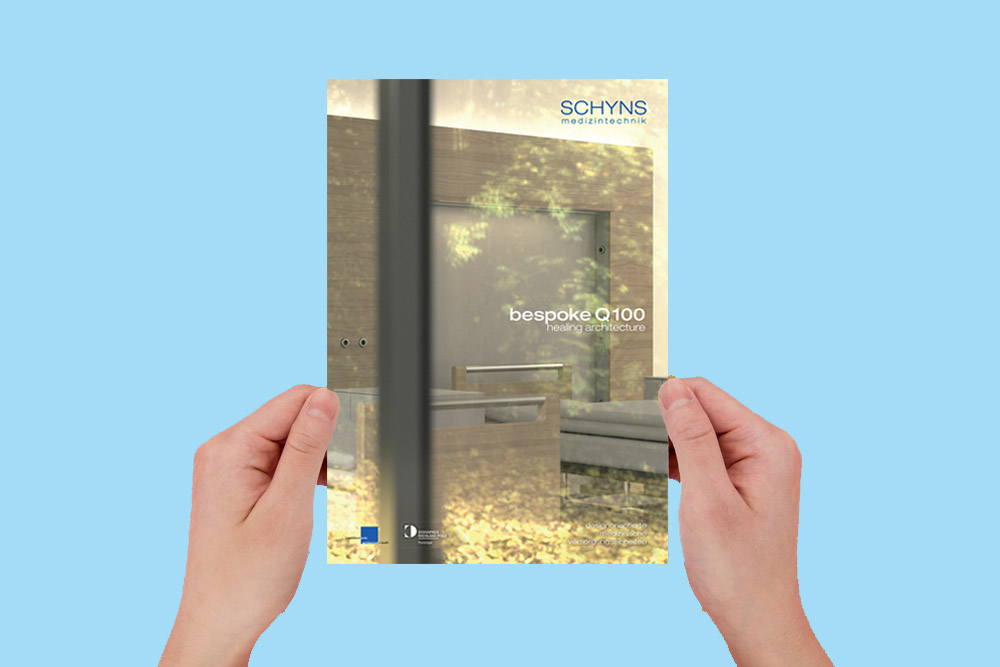 Schyns Q100 German Product Brochure:
Download product brochure
Contact us to learn more about Schyns S700 Medical Supply Unit and request a complimentary design and project cost consultation.