Powered by RFID & GPS Technology.
Designed for psychiatric facilities, prisons and other lone worker locations.
SecurWATCH IP provides security for staff in potentially dangerous workplaces, and is therefore ideal for use in psychiatric facilities, prisons and other lone worker locations.
The emergency call function allows the wearer to quickly summon assistance in challenging situations. The wearer simply needs to press the red alarm button on the transponder wristband.
An alert is triggered and the precise location of the staff member displayed either on stand alone displays, as part of an IP nurse call system or forwarded to Dect Telephones, pagers, smart phones etc
For especially hazardous locations a "Man Down" transponder can be used. The system responds immediately if a person falls and is unable to get up by him- or herself. In this case, assistance is automatically requested.
Schrack Staff Attack features:
Location down to a room level with RFID.
Reliable Alarm Triggering.
Smartphone Integration whereby alerts can be triggered from and forwarded to smart devices.
Modular Structure means the system can be individually configured depending on your needs and structural conditions. All components are available as individually connectable modules, and extensions are available at any time.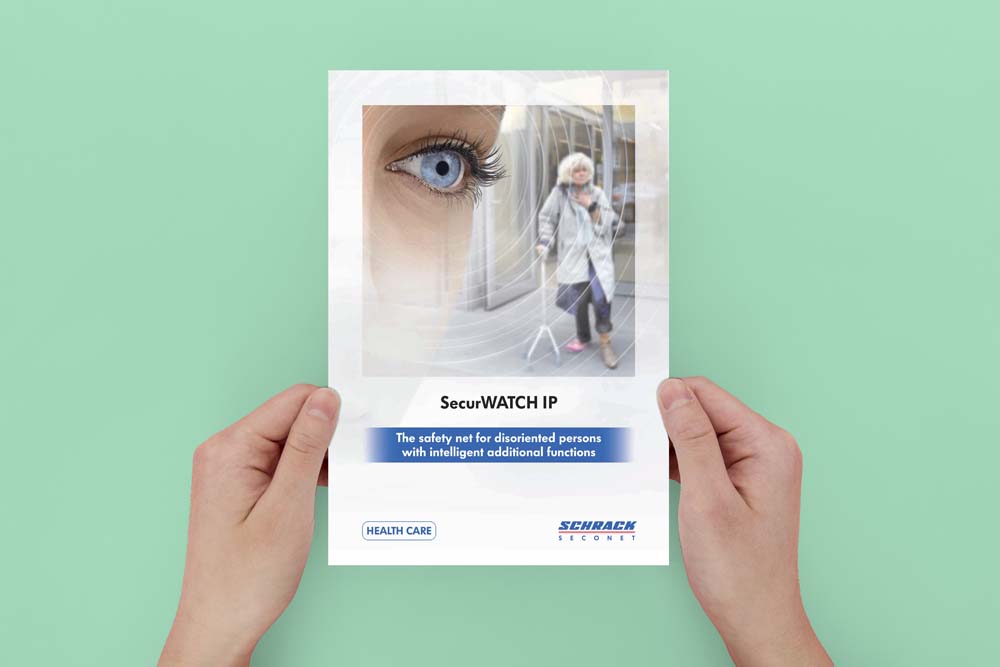 Schrack Seconet SecurWATCH Brochure:
Download product brochure
Contact us to learn more about Staff Attack Systems and request a complimentary design and project cost consultation.