Biodynamic Lighting Solutions for the best patient experience.
Patient well-being is prioritised with Human Centric Lighting.
The room has a great influence on the well-being and recovery of the patient. Lighting has a huge impact on the character of a room. Light can make a patient's room feel homely and more comfortable. Space and light are inextricably linked to patient well-being.
Human Centric Lighting is part of architectural design. It is part of the Schyns integrative room and lighting concept that visually calms the patient's room. Furthermore, it maximises functionality and ergonomics for staff and patients. It creates spaces of calm.
Light not only has a visual effect, but also an emotional and biological one: Human Centric Lighting (HCL) supports people's health, well-being and performance. Since the 1980s, US researchers Jeffrey C. Hall, Michael Rosbash and Michael W. Young have been decoding the mechanisms that control circadian rhythms. In 2017 they received the Nobel Prize in Medicine and Physiology.
HCL lighting is available in many Schyns products.
Schyns Human Centric Lighting features:
Patented Technology
Color temperature along the Planckian curve.
Color temperature 1,800 K to 16,000 K.
Individual control of all RGB colors within the color space
wide spectrum with color rendering CRI 90 or higher
consistently high energy efficiency from warm white to cool white
100% calibrated and temperature compensated for the lowest color tolerances (MacAdams Step 1)
special night lighting that does not penetrate the eyelid.
No flickering according to IEEE1789-20158.
Phosphor Counhumed Red LED.
Examination light 4,000 K, with automatic return to the HCL daylight curve after the examination.
Amber light to calm e.g. B. before surgery or just before going to bed.
Plug and Play solution (product comes pre-programmed).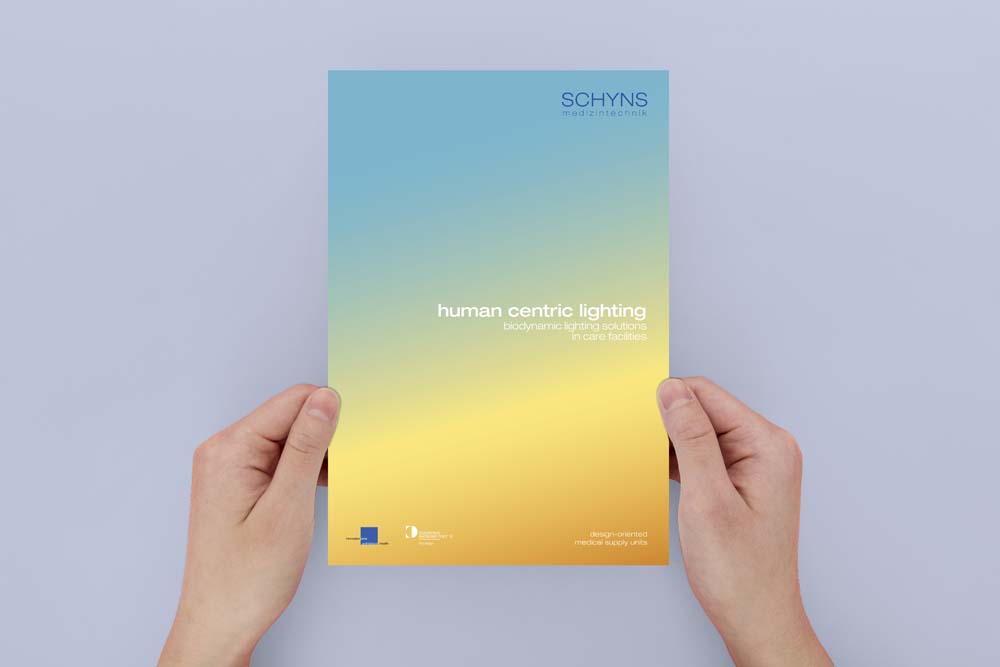 Human Centric Lighting Brochure:
Download product brochure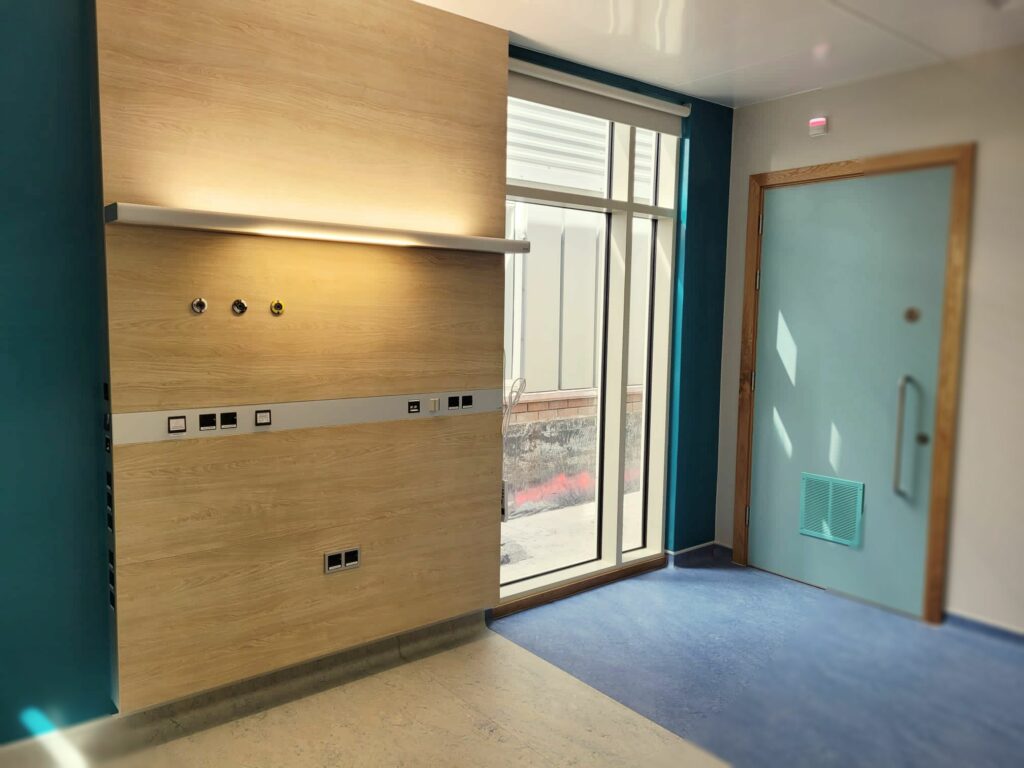 St James' Hospital Bone Marrow Unit
This prestigious project was shortlisted for the Hospital Project of the Year 2023 at the esteemed Irish Healthcare Awards.
Read full project review
Contact us to learn more about Human Centric Lighting and request a complimentary design and project cost consultation.