VISOCALL IP Nurse Call Systems
VISOCALL IP Nurse Call Systems has revolutionised the nurse call market in Ireland.
Healthcare institutions and engineers have quickly realised the potential an open protocol future proof IP based nurse call system can offer. VISOCALL IP is the nursecall solution of choice for hundreds of healthcare providers across Ireland including the National Children's Hospital.
Utilizing Internet Protocol (IP) enables various systems to share a common platform, thus reducing cable infrastructure and therefore costs both initially and via a single point of maintenance.
The following systems can be integrated onto the IP network and delivered to the bedside via one CAT5e cable.
Nurse Call Systems
Emergency Call
Speech
Public Announcement
Television over IP
Patient Internet
Radio
IP Telephony
Fall prevention
Wander detection
Staff attack
This results in significant savings for the hospital while offering an enhanced patient experience.
Integration & Enhanced Security
The ability to integrate several systems offers entirely new opportunities for communications and entertainment within the healthcare sector. Hospital communications systems are complex. There are usually multiple systems and technologies connecting via proprietary interfaces. This combination increases the likelihood of technical errors in the system.
Furthermore, diagnosing the source of an error is often a troublesome, time consuming exercise. The VISOCALL IP Nurse Call System completely overcomes these failings by combining all the technologies into one common platform. This smart system increases system security, and minimizes vulnerability and ultimately reduces system costs.
VISOCALL IP Nurse Call Systems features:
The remote maintenance and support of the system is unique in Ireland. From the Synergy Medical HQ we monitor all nurse call systems across Ireland down to the component level. 
Remote maintenance results in significant cost savings and enhanced system resilience for our clients. 
Multiple functions in one system-optimum interoperability.
One system has much lower investment costs than many systems.
Saves a lot of individual installations.
Use of existing network structure.
Higher reliability and lower failure rate.
Maintenance of only one structure reduces manpower and costs for whole system lifetime.
Easy data transfer between servers via IP protocol.
Future oriented investment and software extensions.
VISOCALL IP Nurse Call Systems Security & Patient Safety Features:
Patient Safety
The primary function of nurse call systems in hospitals is to support emergency situations. Reliability and fault-free functioning therefore is a life saving standard.
Automatic fault detection
VISOCALL IP Nurse Call Systems Ireland has inbuilt self monitoring systems. System errors are automatically detected and sent to technical staff. Detailed descriptions are automatically sent to mobile devices.
Anti-microbial coated surfaces
The anti-microbial surface of the operating devices reduces the risk of pathogens spreading.
Independent of Network or Server
VISOCALL IP is not dependent on the hospital server. The VISOCALL IP Nurse Call Systems intelligent system elements perform their tasks even without a network or a server.
Independent/Robust Network
VISOCALL IP Nurse Call Systems uses its own network within hospital wards. Faults in external devices (for example, diagnostic devices or EDP systems) do not cause the system to be compromised.
Certified
VISOCALL IP Nurse Call Systems is VDE 0834-certified and therefore fulfills the highest requirements for security and reliability.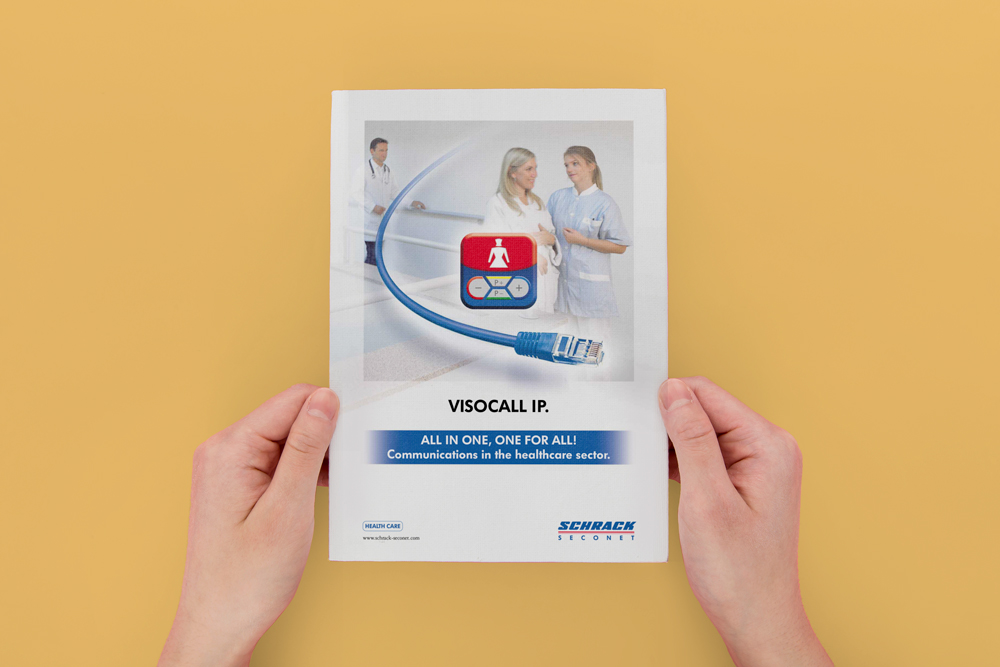 Schrack Seconet Visocall IP Nurse call systems Product Brochure:
Download product brochure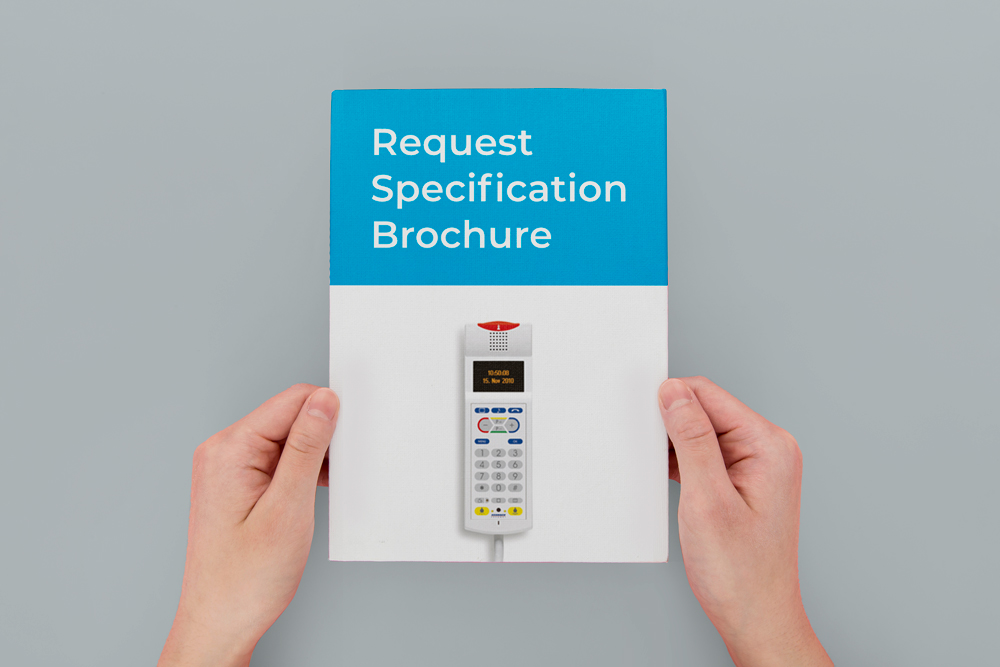 Visocall IP Nurse Call Systems Product Specification Brochure:
All the components and benefits of the Visocall IP system are described within this 26,500 word specification.
Request Specification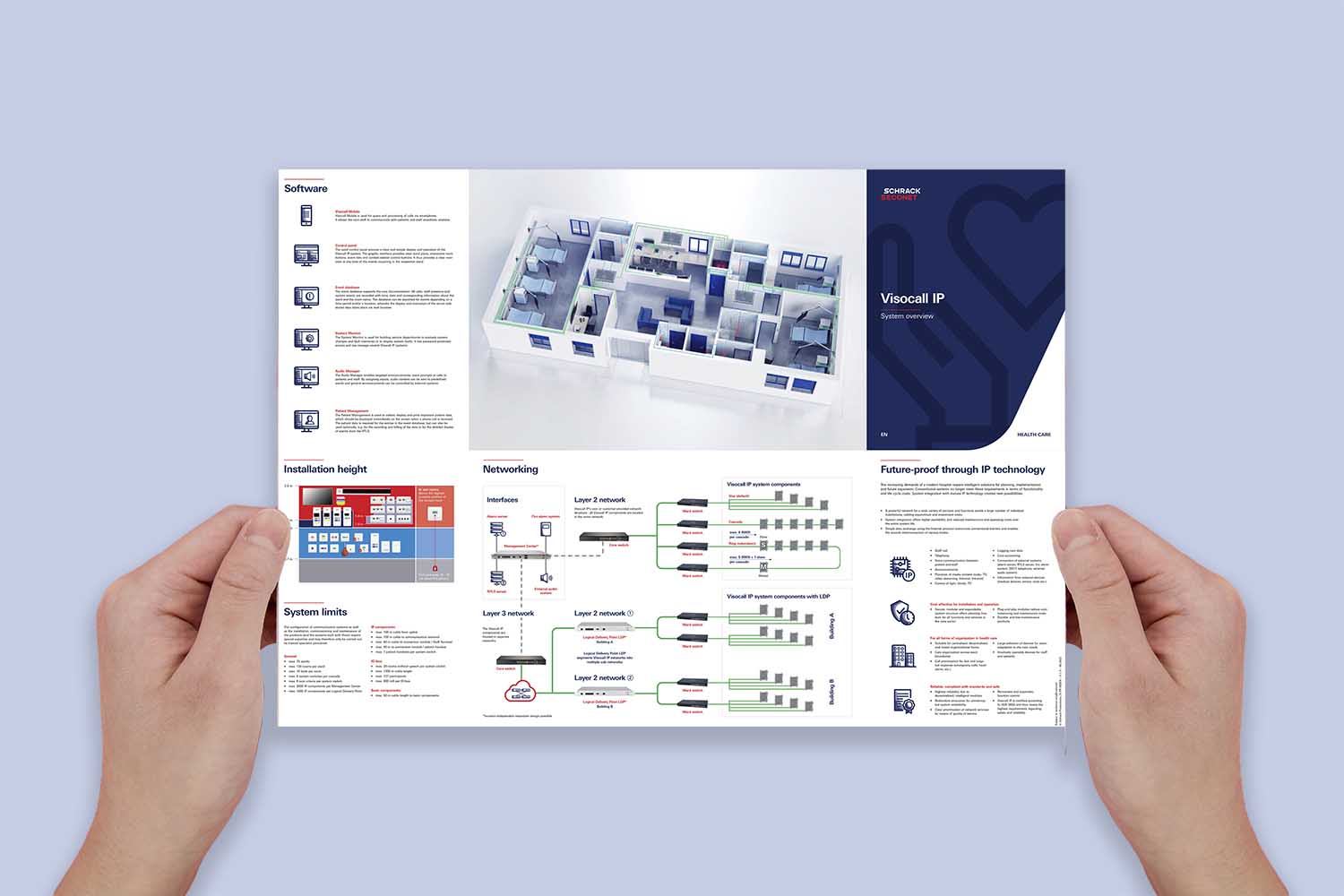 Visocall IP System Overview:
Download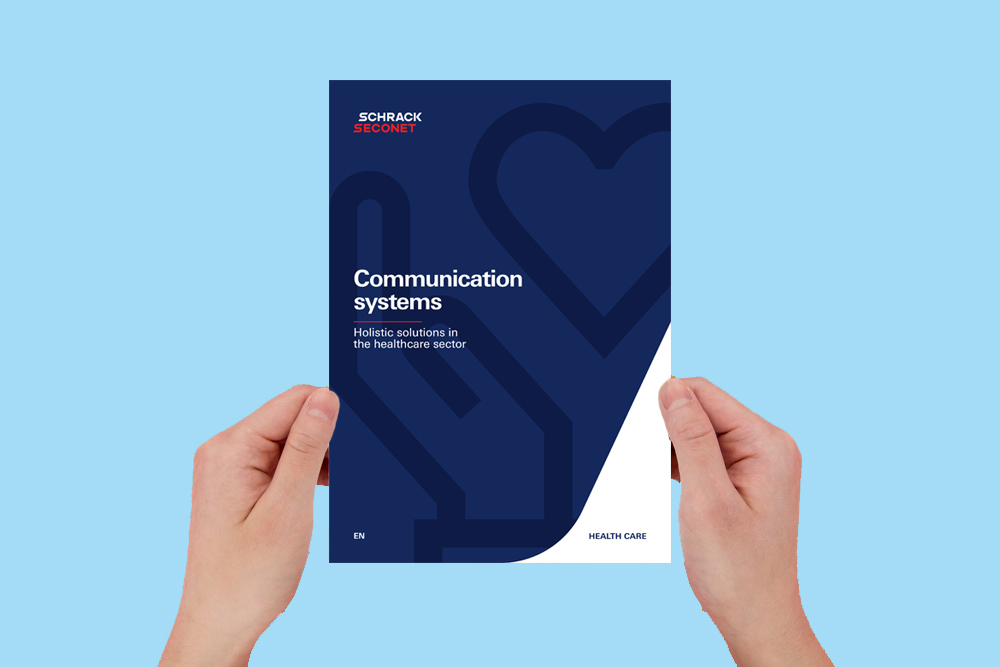 Schrack Seconet Technology Summary:
Download brochure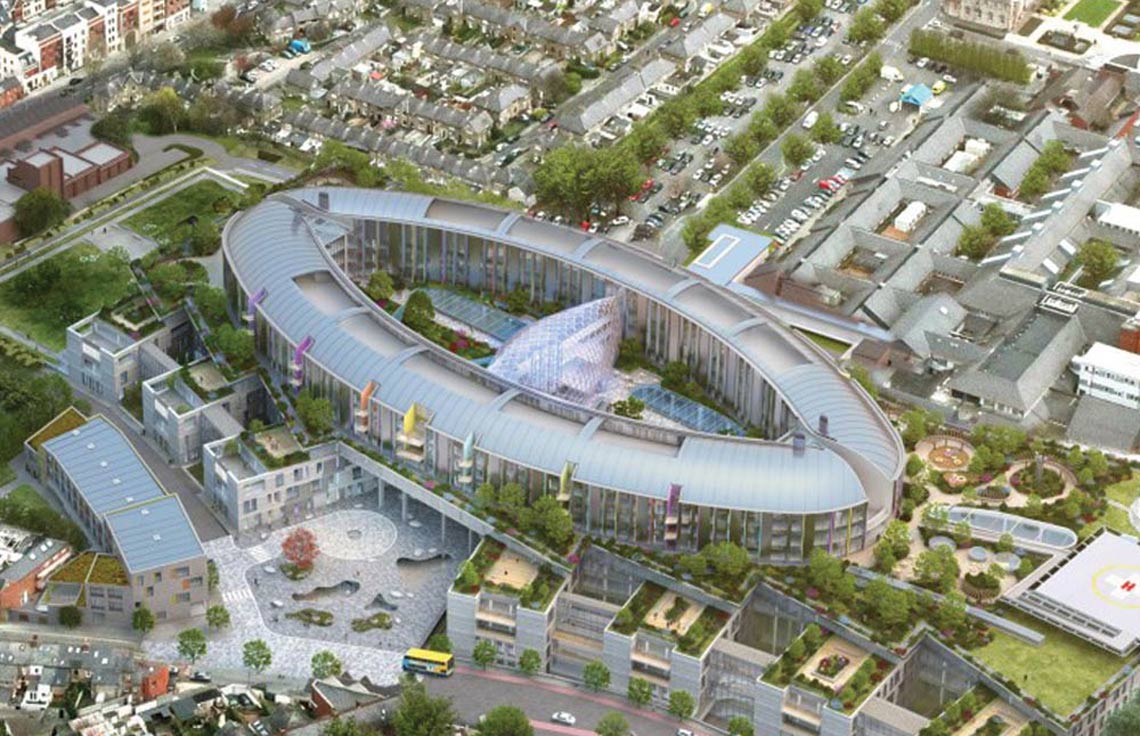 National Children's Hospital, Dublin Case Study
This installation of Nurse Call Systems will undoubtedly be the largest nurse call system in place anywhere on the island of Ireland.
Read full project review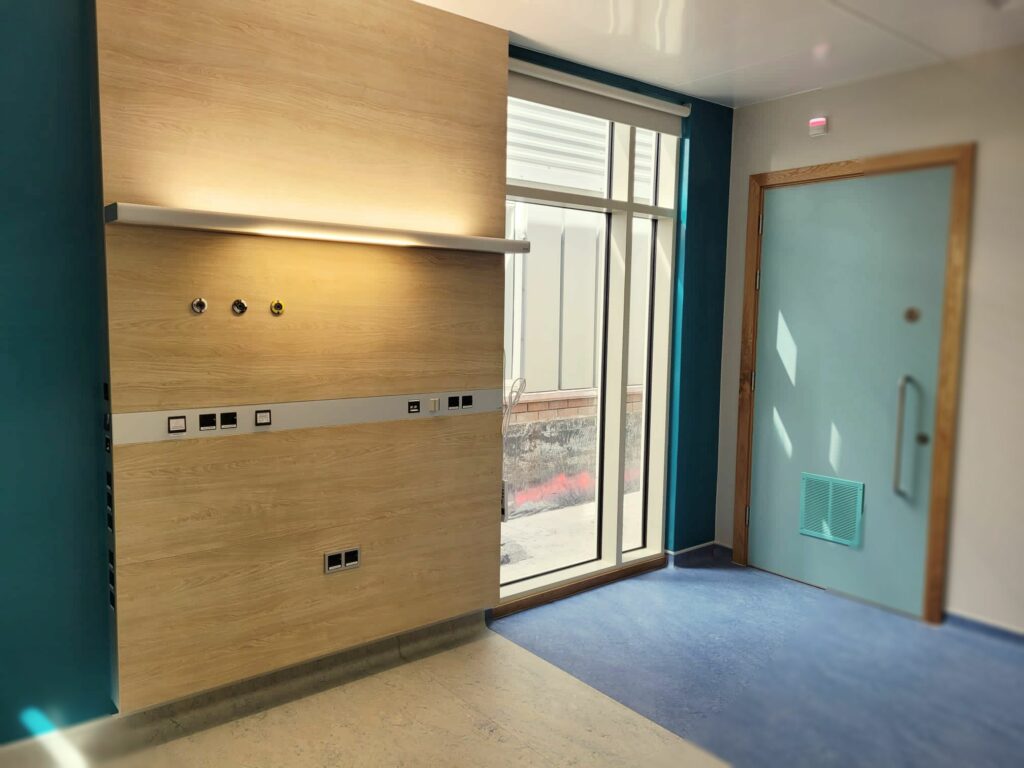 St James' Hospital Bone Marrow Unit
This prestigious project was shortlisted for the Hospital Project of the Year 2023 at the esteemed Irish Healthcare Awards.
Read full project review
Contact us to learn more about VISOCALL IP Nurse Call Systems and request a complimentary design and project cost consultation.