IQ Messenger is a unique Full IP Any to Any supervised Messaging and Alarming platform.
It differs from traditional, often outdated systems because the hardware used is completely vendor-neutral and device-neutral. The healthcare provider can use the medical class II certified software on any device they choose.
The user determines the working method, not the equipment. Thanks to a sophisticated integration of systems and working processes you get a complete IP platform with IQ Messenger for all intramural and extramural healthcare. Practice will show you how IQ Messenger responds to your ICT needs. It merges smoothly with your healthcare applications at the workplace and office, forms part of the IP network and automatically provides you the required periodic reports. Healthcare providers need a powerful, flexible alarm system that is manageable. IQ Messenger meets these requirements, as the platform for alarm follow-up and escalation.
IQ Messenger meets CE marked medical device class 1 in accordance with the Medical Device Directive (MDD), Dutch Medical Devices Act (WMH) and Decision Medical Devices (BMH).
When the message is critical
IQ Messenger is a unique Full IP Any to Any supervised Messaging and Alarming platform. IQ Messenger is the intelligent hub between a broad range of new and existing branch specific communication and messaging systems. Without vendor preference and equipped with our unique and unified applications for administration, reporting and supervision we are able to transform non-coherent systems into one smart and powerful solution. From now on the work process central!
IQ Messenger features:
On location or in the cloud.
High availability redundancy.
Monitoring in-house possible.
Powerful and scalable.
On each server, at any location.
Service windows.
Proven technology.
Medical class certified.
NEN7510 privacy for care.
ISO27001 global privacy standard.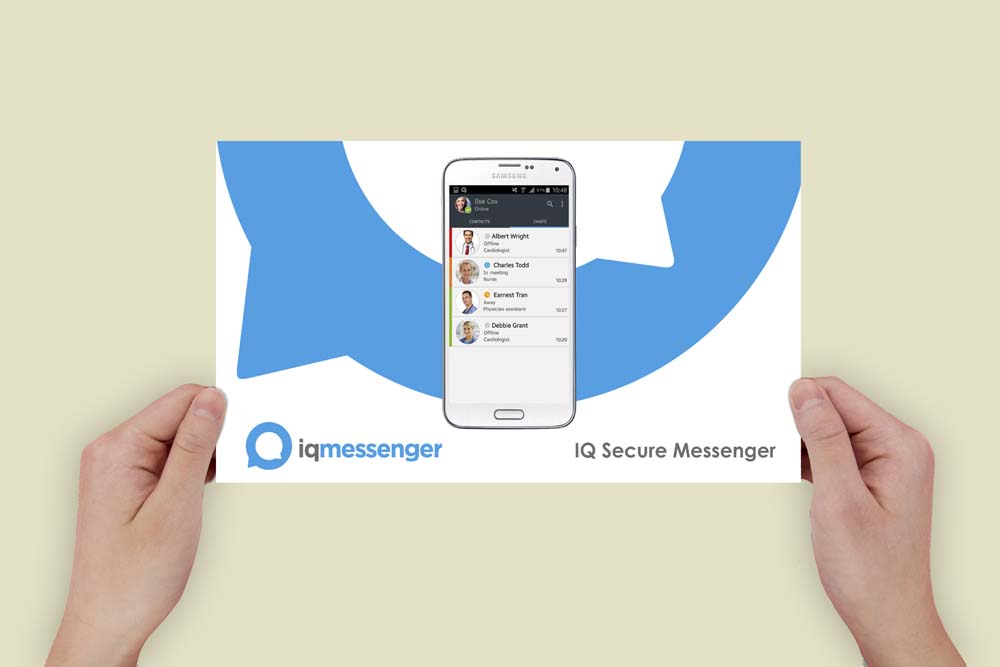 IQ Messenger Full Product Information & Schematics Product Brochure:
Download product brochure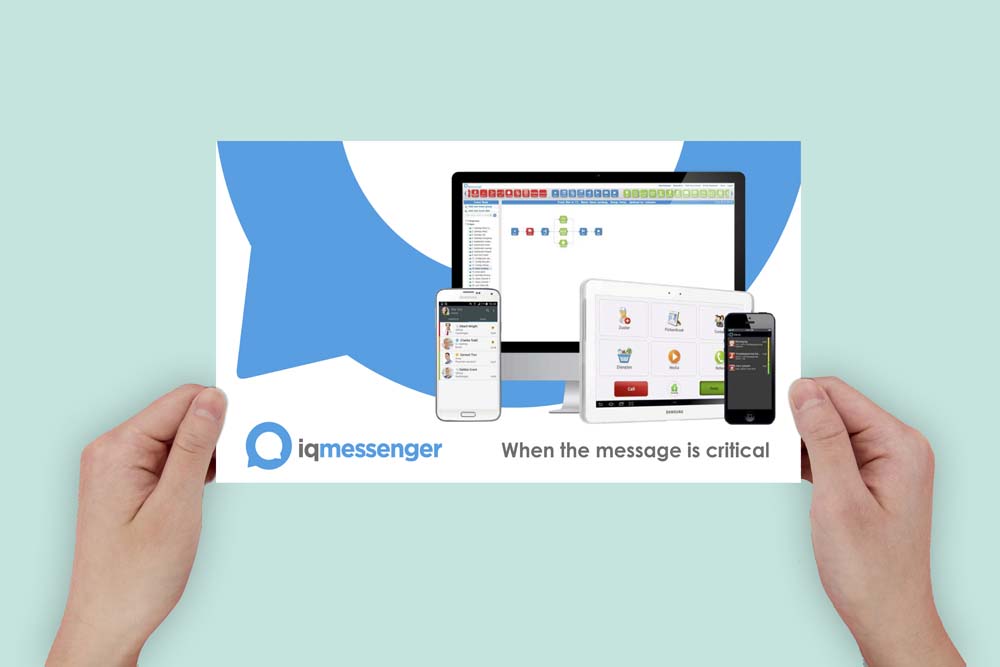 IQ Messenger Product Summary:
Request Specification
Contact us to learn more about IQ Messenger and request a complimentary design and project cost consultation.